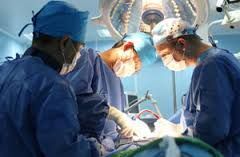 Since 2010, 5 women and 3 men approached Kazakhstan medical facilities with the request to change sex, azh.kz reports referring to bnews.kz. This information was provide by the Ministry of health and social development of Kazakhstan.
"Surgical correction of sex is considered the method of treatment of transsexualism. Persons with the diagnosis of transsexualism underwent examination at the Republican scientific and practical center of psychiatry, psychotherapy and narcology.
The average age of persons who are interested in sex change varies from 19 to 45. The cost of operation depends on the medical institution that performs the operations. The lowest price is 450 thousand tenge and up.
At the same time, the Ministry of Health explain that, considering the complexity of this surgery related to disorder of sexual identification, the only medical institution that is assigned to perform such types of surgeries is Scientific Centre of Urology JSC named after B. U. Dzharbusynov in Almaty.
It should be noted that sex change is regulated by the resolution of the government of the Republic of Kazakhstan # 1484, dated December 7, 2011, "On approval of Rules of medical examination and carrying out sex change for persons with sexual identification disorders".
Translated by Zeena Urynbassarova
February 24 2015, 10:51