By Murat Sultangaliev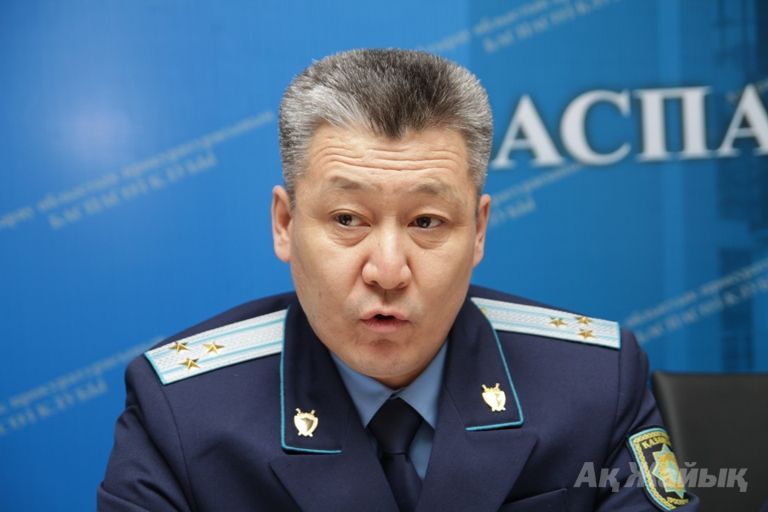 Baurzhan Saugabaev On February 20, the deputy prosecutor of Atyrau Oblast Baurzhan Saugabaev briefed about innovations in RoK Criminal and Administrative Codes that came into force on January 1 this year. In particular, he spoke about countering terrorism and extremism.
- In new Criminal Code there is an article 172 ("Participation in foreign armed conflicts") providing imprisonment for the period of 3 to 7 years, - said B. Saugabaev. – The KNB department (National Security Committee) of Atyrau Oblast has already initiated 8 criminal cases concerning 8 citizens of the region since the beginning of year. They are currently not in Kazakhstan, but we have authentic proofs that they are participating in armed conflicts there.
- Are they fighting in Syria?
- In Syria and in other countries. One citizen from Atyrau Oblast participated in the armed conflict in Ukraine. Pre-judicial investigation is currently ongoing in relation to that person. He is now in Atyrau and kept in custody.
- Could you tell more details?
- No. I can't report any details yet.
Photo taken by Kanat Eleuov
February 23 2015, 10:19