By Laura Suleimenova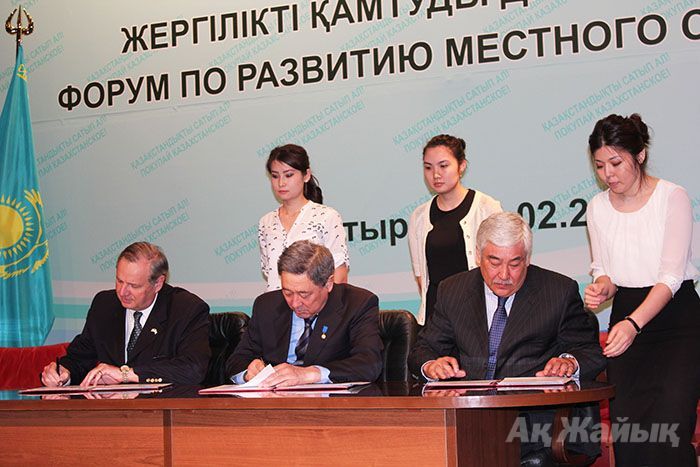 Tengizchevroil LLP and the North Caspian project Operator NCOC will not reduce social packages for their staff despite reduction of oil price.
TCO press service in response to our editorial inquiry informed that the company doesn't plan to reduce salaries' fund and employees' development and training costs. "Also implementation of the program of social investments and the program of social infrastructure will proceed. TShO will continue to exercise effective control over expenses for growth of investments of Partners and the subsequent advantage for RK economy".
To our question about the perspectives of the Future Growth Project in the conditions of low prices of oil, the press service answered that "the company considers the oil prices in the long term, since our investments are intended for decades".
To recall, earlier it was reported that FGP budget will be $40bn. However, during the recent visit to Atyrau the Energy Minister Vladimir Shkolnik announced that the project will "be optimized". And on February 11, at the enlarged government meeting Nursultan Nazarbayev declared that $38bn will be allocated for development of the Tengiz field and 20 thousand workplaces will be created.
Responding to Ak Zhaik newspaper enquiry, NCOC acting general manager on stakeholders relations Zhagpar Egizbaev informed that the current oil price fluctuations will not impact the social packages of consortium employees. "We should also note that the consortium will continue the implementation of social and infrastructure projects (SIP) and sponsorship and charity programs in accordance with assumed commitments under the Production Sharing Agreement".
During the forum that took place on February 6 in Atyrau, NCOC Managing Director Stephan de Mayio and PSA LLP CEO Kenzhebek Ibrashev (on a photo) signed the memorandum about allocation by Consortium of $125 million ($25 million annually) for implementation of social and infrastructure projects in Atyrau Oblast during 2015-2019.
Photo taken by the author
February 12 2015, 16:25