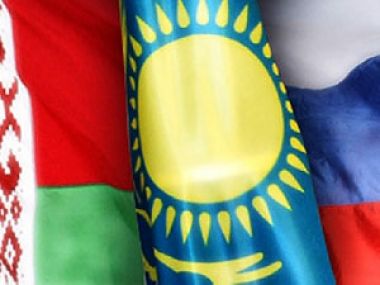 Customs Union and Economic Zone are open for everyone, said Dmitri Peskov, media secretary of the President of the Russian Federation.
Besides, Peskov noted that if Turkey joins Customs Union, Russia will gladly accept it.
"Currently, Russia, Belarus and Kazakhstan have successfully started to develop the process. Russia will gladly appreciate the desire of as many as possible neighbors, including Turkey, to join the Union" he said.
To recall, the issue of whether to join Customs Union or not is being actively discussed in Ukraine, and most politicians of this country are demonstrating diametrically opposed attitude to the issue.

Customs Union within the range of Eurasian Economic Community is a form of commercial and economic integration of Russia, Belarus and Kazakhstan.
The union provides a single customs area free of customs duties and economic limitations, except antidumping, compensatory and special safeguard measures.

Experts says, Customs Union's member countries may get significant profit from using its potential.
December 5 2012, 17:54