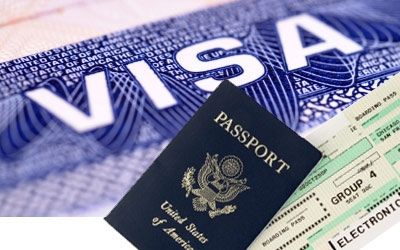 Iranis ready to establish a visa-free regime with Kazakhstan in order to intensify the cooperation, Iranian ambassador to Kazakhstan Mojtaba Damirchilu told trend.az reports.
"Iran has a visa-free regime with several neighboring countries," said the ambassador. "We can consider the establishment of a visa-free regime in order to facilitate the movement of the two countries' citizens [Iran and Kazakhstan] across the border,"- akipress.org reports.
Damirchilu added that presently, the visa facilitation issues and reducing the time for obtaining Kazakh visa for Iranian investors is being discussed.
"For instance, an Iranian entrepreneur wishing to visit Kazakhstan needs almost a month to obtain a Kazakh visa," said the diplomat. "It is obvious that time is money for business. So, it is desirable to reduce this time."
Iranian ambassador said visa facilitation is only one of the ways of increasing the trade turnover between the two countries and intensify the cooperation.
"We have a great potential to increase the trade turnover and make efforts to use the opportunities," Damirchilu said. "However, first, we should work out the legal and economic framework."
The ambassador reminded that the opening of regular transportation via the Kazakhstan-Turkmenistan-Iran railway would allow to increase the trade turnover.
"For instance, Iran can supply fruits, vegetables and flowers that we grow all year round to Kazakhstan," he said. "We have cars equipped with refrigerating chambers for this."
"However, in order to start the supply of these goods, we need to agree on the documents on veterinary norms, certificates," Damirchilu said. "In one word, everything should be synchronized."
The ambassador added that the sides should also agree on the activities to facilitate the procedures in the banking sector so that it would be easier for the entrepreneurs of the two countries to carry out financial transactions.
Additionally, the necessity of opening a mission of Iranian Chamber of Commerce in Astana is emphasized, according to Damirchilu.
He added that Iran and Kazakhstan have already agreed on the action plan that reflects the measures for the intensification of cooperation.
"Thus, by carrying out the preparatory work and creating prerequisites, we will be able to significantly increase the trade turnover between our countries," said Iranian ambassador.
Damirchilu said that the volume of trade turnover between Kazakhstan and Iran stood at $510 million as of H1 of 2014.
"This is twice as much as compared to the same period of 2013, when the trade turnover amounted to only $270 million," the diplomat said. "We must await the results as of 2014 in order to understand the dynamics of our cooperation."
February 10 2015, 12:22