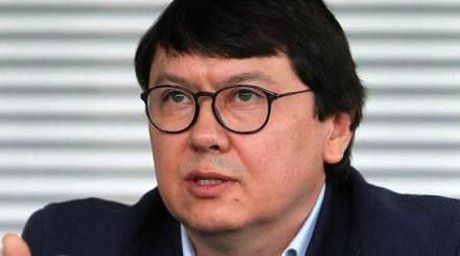 Rakhat Aliyev Former Kazakhstan Prime-Minister Akezhan Kazhegeldin and his two bodyguards have promised to seek justice in the European Court of Human Rights if Maltese law-enforcement authorities do not initiate a case against Rakhat Aliyev, their lawyer Lothar de Maizière told Malta Today.

The lawyer arrived to Malta to meet with the representatives of the government and opposition and try to convince the Maltese authorities that the local police should initiate a case against Aliyev for tortures and crimes against humanity. In particular, Kazhegeldin's bodyguards claim that they were tortured in jail, on orders and personally by Rakhat Aliyev, who worked as deputy chairman of Kazakhstan National Security Commission in 2000. The tortures aledgedly wasnted to extract forced confessions that Kazhegeldin planned a coup d'etat aginst in Kazakhstan.

According to the newspaper, the Maltese police waived off their complaint made on four separate instances. Maltese Attorney General explains it by the fact that Malta has no jurisdiction on these crimes which were committed in Kazakhstan. However, Kazhegeldin's lawyer does not agree with this argument.

"I obviously disagree with the Attorney General's position that there is no jurisdiction, which is why I will wait for the judge's ruling, and will exhaust all remedies available before taking this case further and into the European Court of Human Rights," he said and added that it would be "embarrassing" for Malta, if they were forced to apply to the European Court of Human Rights.

Rakhat Aliyev was sentenced durante absentia in Kazakhstan for treason, preparation of the coup d'etat, kidnapping and numerous other heavy crimes. He lives in Malta since 2010. He arrived there from Austria where he was hiding since 2007.
December 5 2012, 17:36