By Laura Suleimenova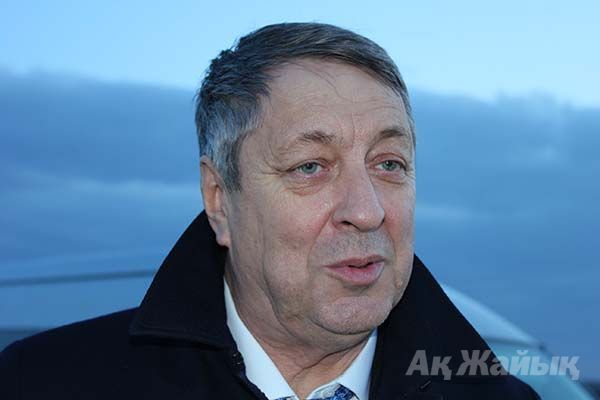 Vladimir ShkolnikSuch statement was made by the RoK Minister of Energy Vladimir Shkolnik during a working trip to Atyrau Oblast.
- The work on optimization of Future Grwoth Project is ongoing and the project cost will be reduced. At the end of the year the decision about its approval will be made, - said V. Shkolnik.
"Ak Zhaik newspaper": Is project optimization somehow connected with the drop of oil price?
- It is necessary to optimize everything and on constant basis, as for example the cost if this project has been excellently optimized (the conversation took place at businessman Vladimir Rozmetov's goat farm – L.S.). When purchases are minimized and all intermediary companies are removed. This is an example, it should be done so everywhere.
He also informed that the volume of goods and services in oil and gas sector for 2014 made over 3 trillion tenge, out of that 54% fall on Kazakhstan content.
Regarding Kashagan:
- Activities on rectification of technological upsets that took place in 2013 we are planning to complete in December of 2016. After that we will re-start commercial oil production at Kashagan.
The Minister avoided the direct answer to the question about the future profitability of this project:
- The judgement whether this or that project is profitable and the amount of profit must be done based on price (of oil) that will be in the next two years. The cost of production at such major projects like Karachaganak and Tengiz is very low. We hope that this will be the same case at Kashagan.
Together with V. Shkolnik Aset Isekeshev- the Minister of Investments and Development, Meiram Pshembayev – Majilis Member and Uzakbay Karabalin - Vice-Minister of Energy are participating in the trip. On February 5, they visited "Almaly kus" poultry farm, goat farm at "AtyrauAgroOnimderi" and "Pervomaisky" dairy farm.
Today, on February 6, they planned to visit "Polymer Production" LLP located on the territory of "National Industrial Petrochemical Science and Technology Park", BatysAlyansAtroy LLP and AtyrauNefteMash LLP. Today it is scheduled to hold a forum on local content development in the regional Governor's office building.
February 6 2015, 10:00