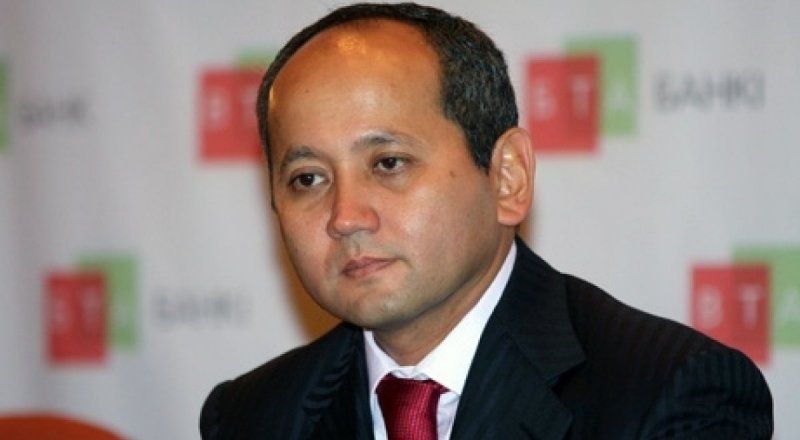 Mukhtar Ablyazov Astana is ready to provide materials on the case of the former head of BTA Bank Mukhtar Ablyazov to any country that is ready to hold the rial if Kazakhstan is refused extradition of the fugitive billionaire, tengrinews reports.

Deputy Prosecutor General Andrey Kravchenko spoke about Kazakhstan's position on the matter.

"Prosecutor General's Office will continue to seek his extradition to Kazakhstan, so that he appears before the court, which is a logical conclusion to the criminal case initiated against Ablyazov," Kravchenko said.

In August 2013, Kazakhstan, Russia and Ukraine independently of each other and in accordance with their national legislations filed requests for Ablyazov's extradtion from France, where he was arrested on July 31, 2013. He is currently being held in a jail of the city of Lyon.

Appealate Court of Lyon recommended to grant the requests of the Russian Federation and Ukraine, establishing priority in favor of the Russian Federation. Kazakhstan's extradition request continues to be on the preliminary consideration in the Ministry of Justice of France.

"Making the request to France, Kazakhstan is backed by multilateral UN conventions. In particular by the Convention against Transnational Organized Crime, which requires its members to provide legal support and assistance to countries conducting criminal proceedings against organized criminal groups. Extradition requests are also included," Kravchenko said.

He said that there were no reasons to deny Kazakhstan's extradition requests "on the basis of human rights concerns." He noted that Kazakhstan made a significant progress in that field in recent years, and the progress was acknowledged by international organizations.

"Moreover, for the past three years we've had at least two rulings of the European Court of Human Rights, which refused the criminals' claim that Kazakhstan was a country that does not respect human rights," Deputy Prosecutor General said.

Kravchenko said there was no to know at this point if Ablyazov would eventually end up in Kazakhstan after he is extradited to Russia or Ukraine. "For example, a country may give France guarantees that it will not extradite (Ablyazov) to third countries without France's consent," Kravchenko said.

Such rights and obligations of other states undertaken in relation to Ablyazov's extradition will be respected by Kazakhstan, the Deputy Prosecutor General said.

Kravchenko underlined the readiness of the General Prosecutor's Office of Kazakhstan "to submit all the materials of the criminal case to any country that needs them or is ready to conduct the trial."

He added that if a country refuses to extradite Ablyazov to Kazakhstan, "we will suggest it to conduct an independent criminal case against him based on the materials that were gathered by Kazakhstan's law enforcement agencies." This is a practice known in the international law as "extradite or prosecute."

Nevertheless, he considers it "highly illogical" for any country to spend its tax payers' money on trials involving criminals of other countries.

The Prosecutor General's Office of Kazakhstan previously said that the criminal case into the organized criminal group led by the former head of BTA Bank Mukhtar Ablyazov was one of the biggest and most complex criminal cases it had to investigate. The activities of the group caused a damage exceeding $7.5 billion.
January 30 2015, 05:54