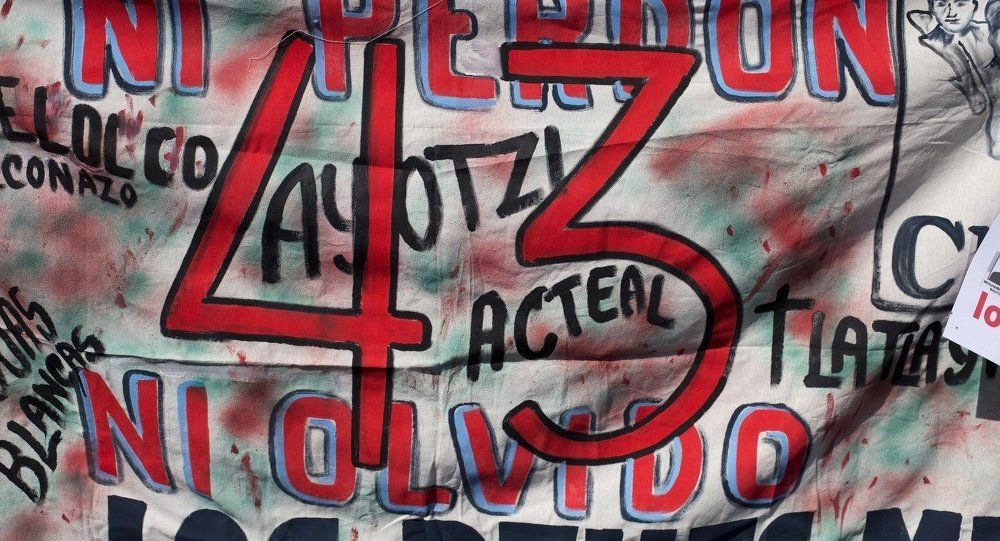 More than 40 students missing since September were killed by members of a drug cartel, said Mexico's attorney general, citing testimonial and forensic evidence.
Investigators came to the conclusion "beyond a doubt that the students were abducted and killed, before being incinerated and thrown into the San Juan river," Attorney General Jesús Murillo Karam told a press conference, as quoted by the news agency. The decision was based on testimonial and forensic evidence, he added.
It was the first time the attorney general confirmed that all missing students were dead, afp.com reports.
43 students went missing in the Mexican city of Iguala in Guerrero State on September 26. They were killed by local police and members of a drug gang. Their bodies were taken to a dump site and set on fire.
The drug gang was very thorough in destroying any evidence of the crime. Therefore, the remains of only one student have been identified at a laboratory in Austria and there is little hope others will be identified.
Relatives of the missing students remain unconvinced they are dead. Reuters quoted one of the parents as saying that the relatives and activists "don't have enough evidence to accept this" outcome. "We are not going to allow them to conclude or close the investigation," said Felipe de la Cruz, a spokesman for the relatives, as quoted by AFP.
The case led to mass protests in Mexico and caused international uproar.
January 28 2015, 16:02