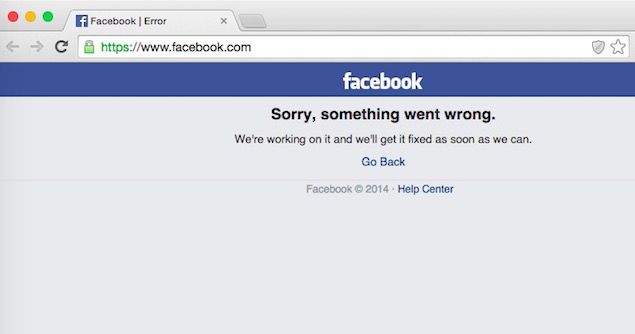 Facebook and Instagram services were restored on Tuesday after a brief outage that lasted around 45 minutes.

Visitors to Facebook were greeted by the message "Sorry, something went wrong. We're working on it and we'll get it fixed as soon as we can. Go Back" or simply experienced a "Cannot find server," gadgets.com reports.

The reasons for the outage aren't clear at this point, though Instagram, the image sharing platform owned by Facebook, later acknowledged the problem tweeting, "We're aware of an outage affecting Instagram and are working on a fix. Thank you for your patience."

Notorious hacker group tweeted "Facebook, Instagram, Tinder, AIM, Hipchat #offline #LizardSquad", suggesting the outage may be the group's handiwork, though there's been no official word suggesting any foul play.
January 27 2015, 13:12