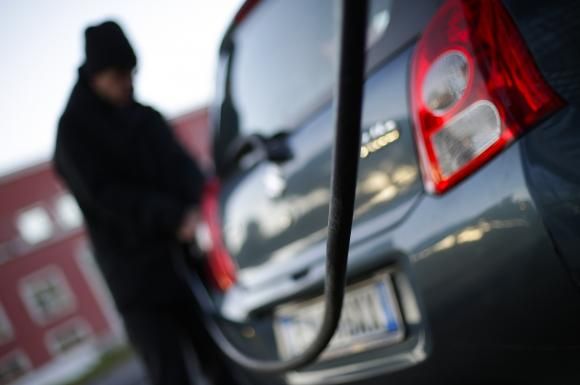 Brent crude oil prices held above $48 on Tuesday following comments from OPEC that prices may have found a floor.
OPEC Secretary-General Abdullah al-Badri said oil prices may have bottomed out and he warned of a risk of a future jump to $200 a barrel if investment in new supplies was too low, reuters reports.
"Crude oil markets continue to consolidate near term," ANZ analysts said, adding that Brent traded in the range of $48-$50 last week and showed little direction.
"OPEC's Secretary General commented yesterday that prices may have bottomed, but there was no imminent prospect of OPEC producers sitting down to discuss cutbacks until mid-year," ANZ said.
March Brent crude rose 17 cents to $48.33 a barrel at 0347 GMT, after settling down 1.3 percent on Monday.
West Texas Intermediate (WTI) crude for March delivery was up 11 cents at $45.26 a barrel after slipping to a session low of $44.35 on Monday, close to a near 6-year low.
Traders said that trading volumes later on Tuesday may be limited as a snow storm is expected to disrupt transport in New York.
Oil prices have lost nearly 60 percent in value since last peaking in June 2014, in a rout fueled by ample global supplies from the U.S. shale oil boom and a decision by OPEC to keep its production quotas unchanged.
Standard Chartered said that OPEC's decision to keep production high was beginning to impact other producers.
"Non-OPEC output is being hit hard, and we now expect the oil market to tip into supply deficit in H2," the bank said.
Traders said there were other signs of a potential market pick-up.
"I'm not sure if prices have bottomed out, but I can see some signs for prices to rebound," said Yusuke Seta, a commodity sales manager at Newedge Japan, referring to a rise in Brent's open interests in the past few weeks.
Brent's open interest on the Intercontinental Exchange (ICE) hit 1.64 million lots in the week of Jan. 20, a record high since the data started in 2011.
Open interest is the number of contracts outstanding on a futures trading platform such as ICE.
WTI may come under further pressure this week as commercial crude stockpiles likely rose by nearly 4 mln barrels last week, a Reuters survey showed on Monday, after posting its largest build in 14 years in the previous week. [EIA/S]
The data stretched Brent's premium to WTI to over $3 a barrel last week shortly after trading close to parity.
January 27 2015, 11:47