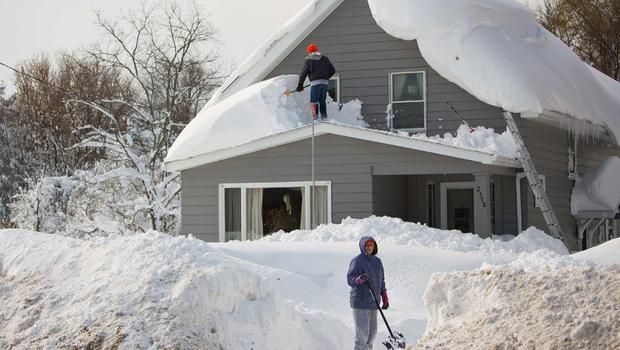 A large part of the US east coast is preparing for a potentially historic blizzard that could reach from New York City to Maine and produce as much as three feet of snow.
The National Weather Service on Sunday issued a blizzard warning for the northern section of the east coast from Monday afternoon until Tuesday and placed states from New Jersey to Indiana under winter storm watches and advisories, independent.co.uk reports.
"This literally could be one of the top two or three largest storms in the history of this city and we need to plan accordingly" said New York Mayor Bill de Blasio
Reuters reported that the Philadelphia Streets Department said on its Facebook page that crews were preparing for a "messy Monday morning commute", while the Pennsylvania Department of Transportation told travellers to postpone their journeys if necessary.
American Airlines has canceled a handful of flights, including a Monday flight from New York's John F Kennedy International Airport to London's Heathrow airport and one scheduled to depart on Monday from Heathrow to New York, spokesman Matt Miller said. Southwest, Delta and other carriers had not canceled flights but were bracing for problems on Monday.
January 26 2015, 17:14