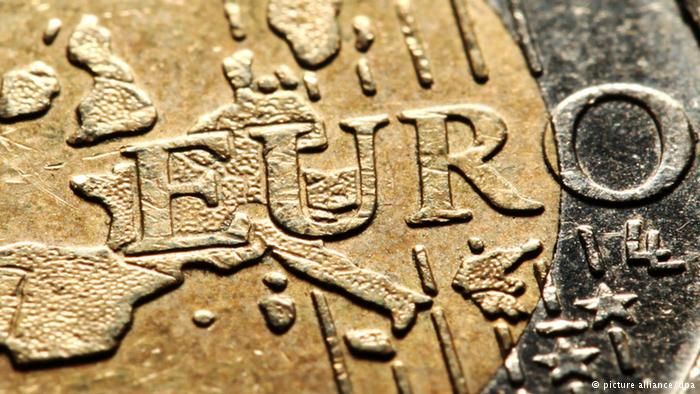 The value of the euro has dropped to its lowest level against the US dollar since 2003. The sudden slump followed the ECB's announcement of a massive bond-buying program which it hopes will boost inflation.
The euro dropped to $1.13 on Thursday, its cheapest rate against the greenback in 11 years. The value of the euro has been falling over the past year. Last April, it was trading at $1.38, dw.de reports.
News of the two-percent drop in value came on the heels of an announcement of the European Central Bank's stimulus plan, which foresees printing 60 billion euros ($69.7 billion) a month beginning in March. The 19-month quantitative easing program - which will cost over 1 trillion euros - aims to spur inflation and encourage lending in the real economy.
"'Disappointment' is a phrase you've probably heard associated with the ECB in recent months, as market participants have been left disappointed by the lack of substantive policy decisions undertaken to fight the region's low growth, disinflationary rut," Daily FX currency analyst Christopher Vecchio told news agency AFP.
"Yet today, despite all of the hoopla around the ECB for the past six weeks, [ECB] President Mario Draghi delivered."
The ECB's aggressive plan sent stock markets soaring. In Europe, the DAX rose 1.3 percent, while France's CAC-40 rose 1.5 percent. Britain's FTSE 100 also gained one percent, closing at 6,796.63.
The S&P reacted similarly, jumping 31.03 points to close at 2,063.15. The Dow Jones industrial average rose by 259.70 points to 17,813.98 and the Nasdaq climbed 82.98 points to 4,750.40.
January 23 2015, 11:10