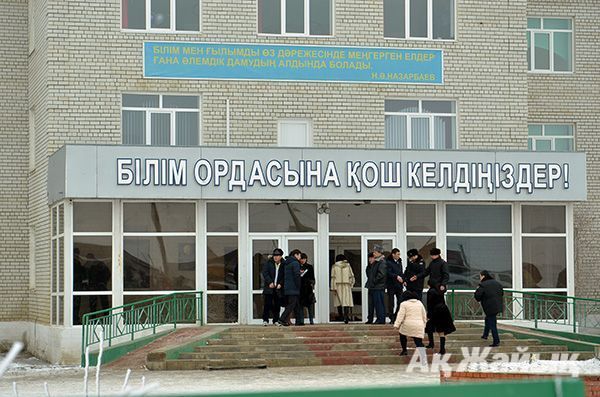 As the result of dispersion by one of the pupils of a gas spray aerosol bottle on the 1st floor cloakroom of the school located in Zhoumysker village near Atyrau, 21 senior grade pupils and one employee were hospitalized with symptoms of aerosol poisoning.
Timely medical aid was provided to the suffered people. Not a single person was put into intensive care unit. As of 18:00 hrs, January 22, 18 pupils of the above school have been released from hospital due to normalization of their conditions. Three pupils are still kept in the hospital under the doctors' supervision since they have complaints to minor disorders. It is planned that all the remaining children will be released from the hospital in the morning on January 23.
"According to preliminary data, one of the pupils confessed that he sprayed a pepper bottle not because of hooligan motives, but "out of curiosity", - informed Nursaule Sailauova, the head of Atyrau education department.
Police officers are charged with the task to establish the full picture of emergency and to take appropriate measures. The Governor of Atyrau Oblast B. Izmukhambetov instructed all responsible bodies to conduct an awareness-raising activity among pupils of the region in order to prevent similar incidents in the future.
Press service of Atyrau Oblast Governor' s office
According to Gulnazira Mukhtarova, the head of Internal Affairs press service, in the morning on January 23, in the hospital 5 children were still getting treatment. The suspect person who sprayed the pepper spray at the school has been established. It was 14-y.o. pupil of the same school. The criminal case has been initiated according to Article 293 ("Hooliganism") of the RoK Criminal Code. The city department of police No. 1 (in Balykshi village) is engaged in the investigation.
January 23 2015, 09:50