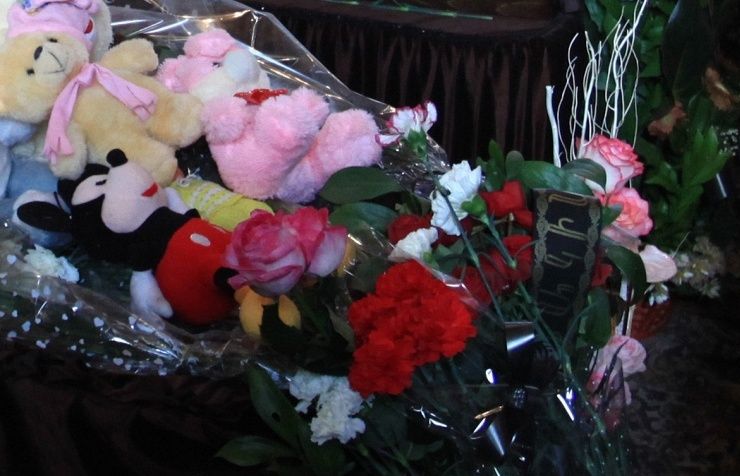 Russia's embassy in Armenia is mourning with the Armenian people over the death of a six-moth baby who survived the massacre in the town of Gyumri, the Russian diplomatic mission said in a statement on Monday.
"Till the very last minute, we all hoped and prayed for Serezha Avetisyan as Armenian and Russian medics were taking effort to save his life," the document says. "But, regrettably, no miracle happened although we wanted it very much and believed in it,"- itar-tass reports.
"The loss of a child is a tremendous grief and there are no words to soothe the pain from the awful tragedy that happened. But we must remain humans even in these conditions and most of us understand it. Mourning is grief and prayer," the embassy said.
"All of us must learn a lesson from this tragedy and do our best to prevent such tragedies. We can reassure that the man responsible for that and those who might be behind him will be brought to justice," the Russian embassy stressed.
On January 12, a soldier of the Russian military base in Armenia identified as Private Valery Permyakov without permission had deserted his post with arms and cartridges. Later on, he broke into a private house in Gyumri and shot dead a family of six, including a two-year child, and wounded a six-month baby who died in hospital on January 19. The man left his uniform and footwear with badges and his submachine gun and munitions and fled the scene. He was arrested on the same day by Russian border guards while trying to cross Armenia's border into Turkey.
January 20 2015, 05:00