By Murat Sultangaliev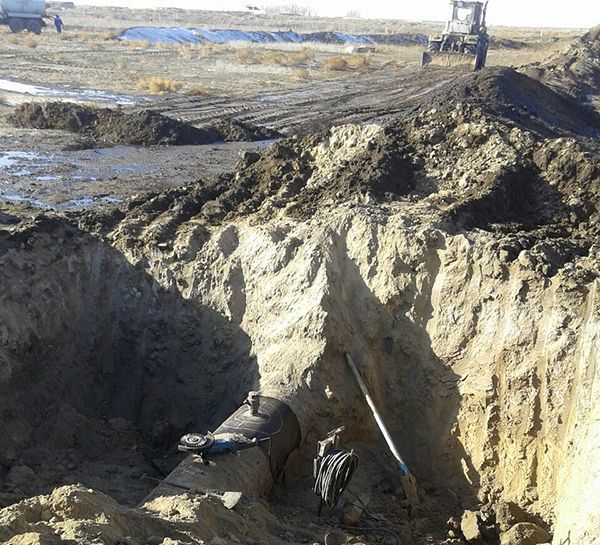 On Jan 16, the police forces of Makhambet District Department of Internal Affairs found a major oil spill on the border of Atyrau, on the 81st kilometer of the oil pipeline of the Martyshy oil field.
According to the specialized nature protection prosecutor of Atyrau Obloast Kairat Uteuliev, "unknown malefactors performed an unauthorized tap-in onto a pipeline", i.e. they were stealing oil, but then ran away and left the tap open. Oil leak was liquidated by KazTransOil ANU forces. This company is engaged in elimination of consequences of oil spill and also conducts calculations of the damage caused to environment.
Photo was taken by K. Uteuliev.
January 16 2015, 16:48