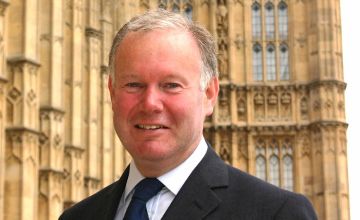 Professor Charles Hendry, UK Prime Minister's Trade Envoy to Azerbaijan, Kazakhstan and Turkmenistan will visit Almaty, Kazakhstan on 16-20 January.
Professor Charles Hendry will conduct a series of meetings with a wide range of key governmental representatives, including mayor of Almaty, head of the National Bank of Kazakhstan and the Chairman of the National Olympic Committee. He will also meet with the British and international business community in order to discuss UK-Kazakhstan business relations, Kazinform has learnt from the UK's Foreign and Commonwealth Office, inform.kz reports.
In addition to the official meetings, Professor Hendry intends to visit the Kazakh-British Technical University and hold a talk with students.

This visit highlights the increasing levels of co-operation in the business sphere between the UK and Kazakhstan.
January 16 2015, 12:02