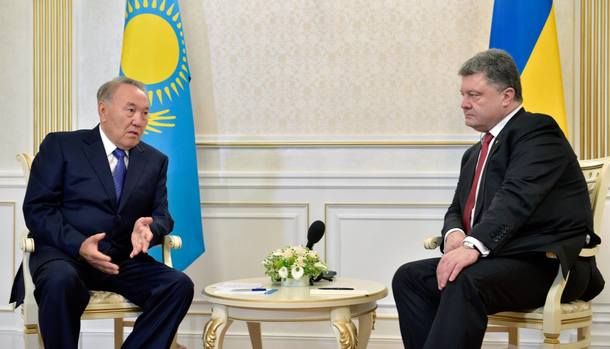 Talks on the Ukraine crisis between the leaders of Russia, Ukraine, France and Germany could be held in the Kazakh capital Astana later this month, President Nursultan Nazarbayev's press service said on Thursday.
Attempts to hold the summit on Jan. 15 fell through because the four nations' foreign ministers did not make enough progress at a meeting in Berlin on Monday, reuters reports.
They cited problems in putting into a force a four-month-old ceasefire agreement intended to end fighting between government forces and pro-Russian separatists in east Ukraine.
Nazarbayev's press service issued its statement after the Kazakh leader discussed arrangements for a summit by telephone with Ukrainian President Petro Poroshenko.
Kremlin spokesman Dmitry Peskov said the date of a summit in Astana could be announced only when plans were finalised, Russia's RIA news agency reported.
January 16 2015, 09:50