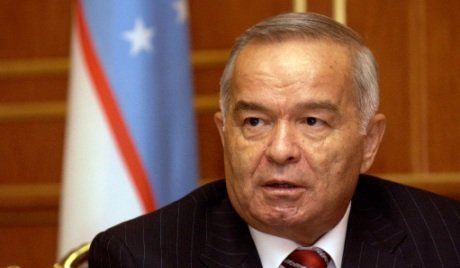 President of Uzbekistan Islam Karimov said during the opening session of the new parliament, which was held on January 12 in Tashkent, that the country won't join the Eurasian Union and the Customs Union, and will never become a member of any military-political blocs, azh.kz reports.
"Several states are trying to return the old days and the conditions of the Soviet regime. Some foreign TV channels broadcast transmission, praising the former regime. But we won't do it. We have our own way of development, we have a responsibility to our people. I tell you straight, Uzbekistan won't join the Eurasian Union and the Customs Union," said the President, azh.kz refers to kazinform.

He added that he won't allow the presence of foreign troops in the country.

Uzbekistan started the campaign for the presidential elections last year on December 26. Elections are scheduled for March 29, 2015.
"The candidacy of 76-year-old Karimov was approved and put forward at the congress which took place the day before" – reads the CEC message.
The previous presidential elections took place in Uzbekistan in 2007. He was elected for a period of seven years. Karimov was elected the head of state in 1989 and since that time runs the republic.
The president is elected for five years in accordance with the Constitution. Citizen of the country not younger than 30, living on the territory of Uzbekistan for at least 10 years before elections can challenge for this position.
January 15 2015, 14:55