By Laura Suleimenova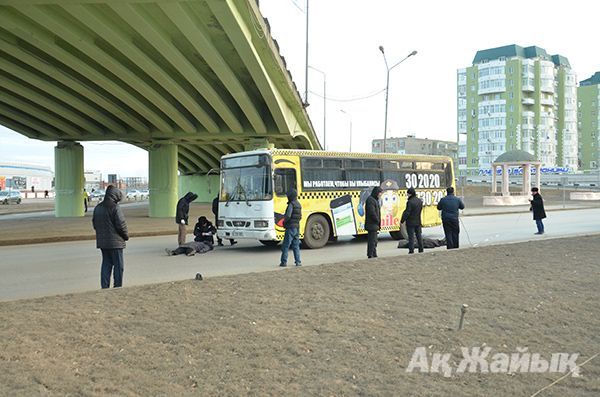 Today, January 14, at 8:15 AM a passenger bus hit two women aged 61 and 62 to death in Atyrau.
A Daewoo bus performing route #12 from Balykshy to Avanguard ran over two women on a high speed at a crosswalk on Satpaev Avenue, near Tamasha shopping center.
The hit was so strong it threw the women meters away killing both on the spot, said the head of Internal Affairs press service Gulnazira Mukhtarova.
A criminal case has been launched against the driver as per Article 345, part 4 of the new RoK Criminal Code that came into force on January 1 of this year ("Violation of traffic rules or operation of vehicles by the persons who are operating vehicles that caused imprudence death of two or more people").
Photos taken by Kanat Eleuov
January 14 2015, 12:01