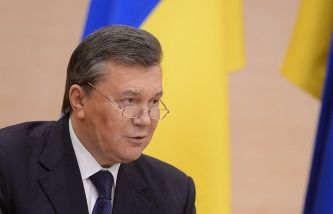 Victor YanukovichAt the request of Ukrainian authorities Red Notices, or international wanted persons alerts, have been issued for four individuals including former President Viktor Yanukovich, the former prime minister, Nikolai Azarov; the former finance minister, Yuri Kolobov; and Georgy Dzekon, the former governing board chairman of the Ukrtelekom Company, the Lyon-based International Criminal Police Organization, Interpol, reported from its French headquarters on Monday.
Azarov, Kolobov and Dzekon are being prosecuted at the Ukrainian authorities request on suspicion of embezzlement in huge amounts as part of a criminal group. Interpol has issued Red Notices for them.
Earlier on Monday, the International Criminal Police Organization, Interpol, said it had put Ukraine's former president Viktor Yanukovich on its wanted list on charges of power abuse and murder.
Interpol issued the Red Notice for Yanukovich, who was ousted in 2014. The Red Notice is the instrument to seek the location and arrest of a wanted person with a view to his/her extradition.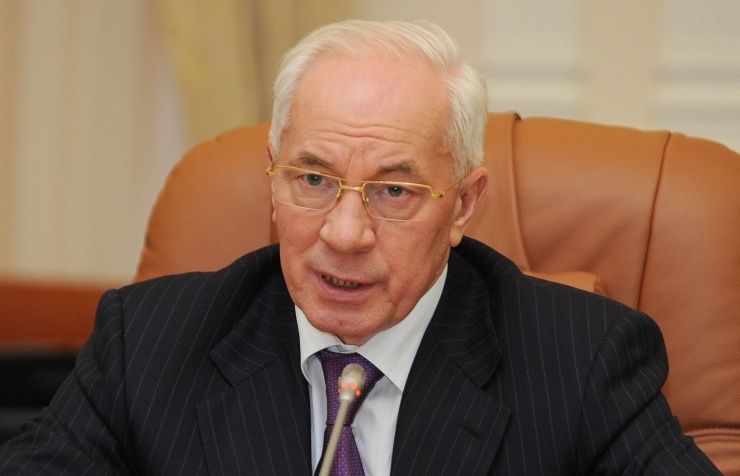 Nikola AzarovThe Interpol statement said that an international wanted person alert had been issued for the former president of Ukraine at his country's request on charges, which, among other things, include embezzlement and misappropriation in huge amounts as part of a criminal group.
Earlier on Monday, Russia's Chief Prosecutor Yuri Chaika said that Russia had not yet received extradition requests for Ukrainian politicians, including ex-president Viktor Yanukovich, from Ukraine's competent bodies.
"If received, such requests will be considered in compliance with international treaties and Russia's legislation," Chaika said.
Under Russian laws, it is the prerogative of the chief prosecutor or his deputy to decide whether a foreigner staying in Russian territory should be extradited for prosecution abroad. The Russian chief prosecutor can consider the matter only after the Prosecutor's Office receives a written extradition request from international organizations /like Interpol/ or the law enforcement bodies of foreign countries.
The Russian Constitution forbids the extradition of foreign nationals persecuted for political convictions or for actions (inaction) that are not recognized as crimes in Russia.
A foreign national can be extradited to other countries only in case if he or she faces charges for crimes punishable by more than 12 months in prison.
If the Russian Prosecutor General's Office passes an extradition decision, it notifies the foreign national in question in the written form. He or she has ten days to appeal the extradition decision in court.
Interpol has urged everybody who knows about the location of the persons in question to get in touch with law enforcement agencies in their respective countries.
January 13 2015, 09:45