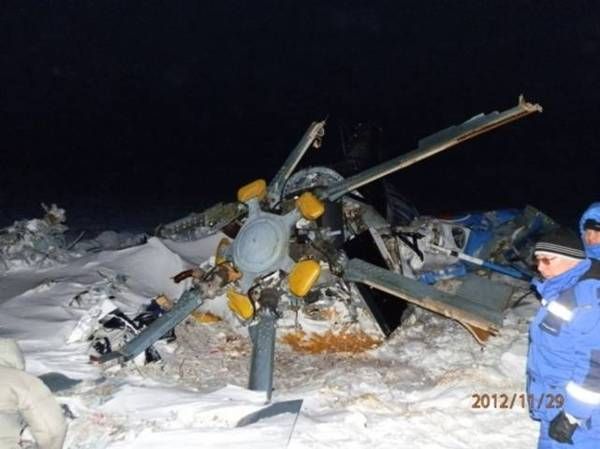 All 8 members of MI-8 crew that has been discovered several hours ago today, November 29, in Almaty oblast were found dead near the wreckage of the missing helicopter,Tengrinews.kz reports citing the press-service of Almaty oblast administration Ilyas Biyakhmetov.

"Head of Almaty oblast Emergency Situations Department Sabit Bitayev has confirmed that all 8 people who were onboard of the helicopter have been found dead.
The helicopter had significant damages with only the aft remaining intact.
All bodies were outside of the helicopter," he said.

The helicopter that went missing in Kazakhstan on November 24 in the area of Koktuma-Dostyk next to Kazakhstan-Chinese border has been discovered only today, November 29. According to Kazakhstan Emergency Situations Ministry, the wreckage of the helicopter was found in the area of the 16th railroad junction.

"The wreckage of the missing helicopter was found 90-95 km from Usharal in Almaty oblast towards Dostyk station, 5-7km east of Dostyk-Usharal road, 15-20 km from Alakol lake. During the fall the helicopter was significantly damaged and only its aft was intact. According to the preliminary information, all the crew members have died as a result of the accident. Two bodies were lifted from under the wreckage. Investigators are working on site. The situation is under control. An investigation has been initiated," the Ministry said. Law-enforcement authorities and personnel of Druzhbinskaya transport prosecutor's office has left for the accident site.

"At 6:30 p.m. 6 dead bodies were found at the accident site. The search is being continued," the Department said.

According to the Transport Prosecutors of Kazakhstan, the chronology is as follows:
- The wreckage of the helicopter were discovered at 4.03 p.m.
- A response force of Almaty oblast Emergency Situations Department arrived to the site at 5:15 p.m.
- Six bodies were discovered at 6:30 p.m.
- Two more bodies were discovered a little later.

The MI-8 helicopter with board number 823 owned by Kazakhstan's Euro-Asia Air went missing on November 24 while making a routine flyover of Atassu-Alashankow oil pipeline. The following crew members were onboard:

Captain – Raul Khabibullin;
Pilot – Nurlan Yessenaliyev
Flight mechanic – Vladimir Kim
Engineers – Konstantin Maksayev and Viktor Radomskiy
Accompanying persons - T. Shokparov, A. Sarsembayev, K. Sabirov.

Tengrinews.kz
Photos:BNews.kz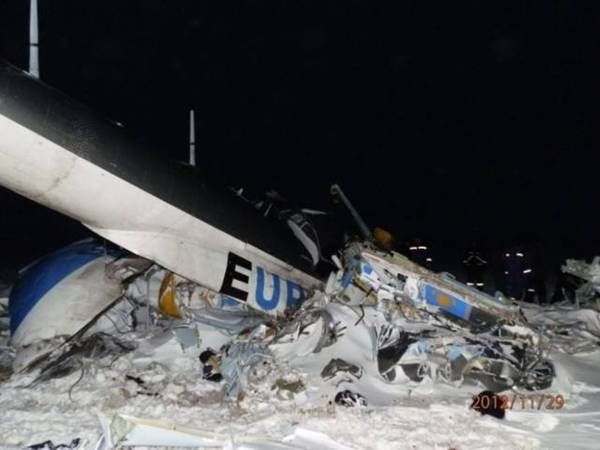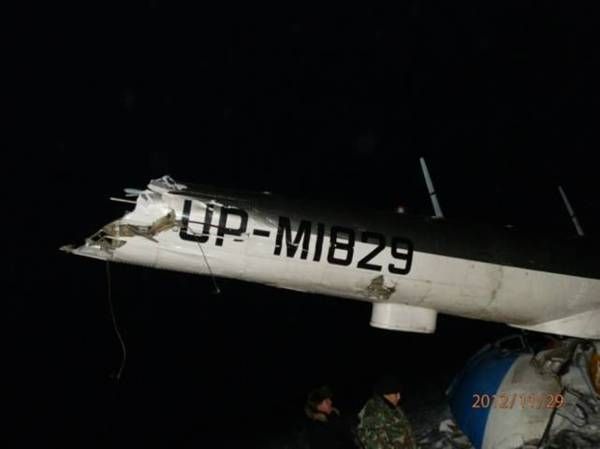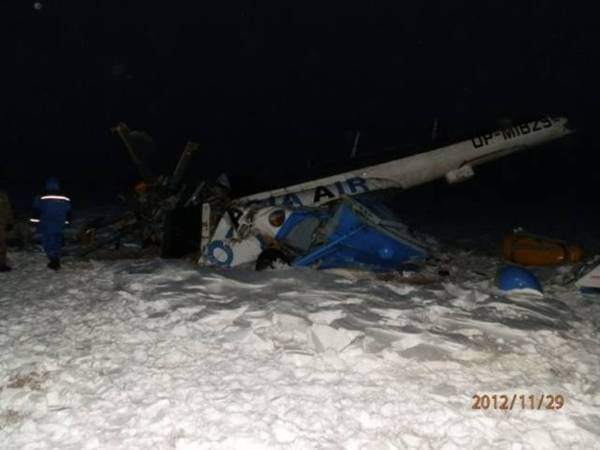 November 30 2012, 12:30