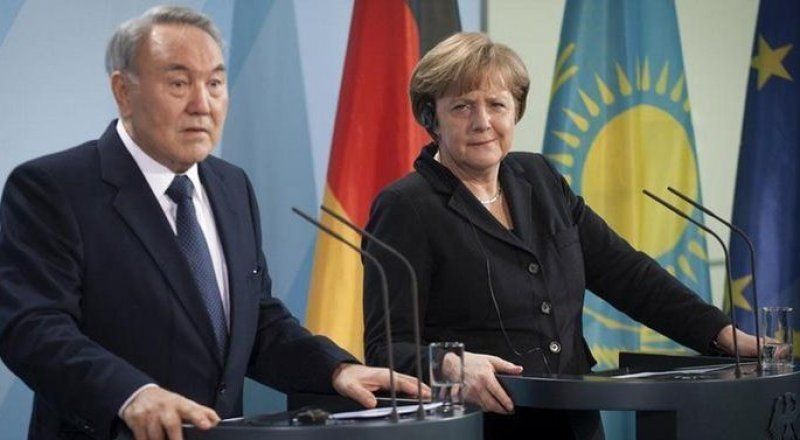 President of Kazakhstan Nursultan Nazarbayev arrives to Berlin on Janurary 9 to meet with German Chancellor Angela Merkel, tengrinews reports.
According to Merkel's spokesperson Steffen Seibert, the Heads of the States are meeting to discuss solutions for the Ukrainian crisis and possible negotiations in the Norman format in mid January in Astana, Kazakhstan.
The meeting on the January 15 in Astana has not yet been officially confirmed. "I can't say yet if and when such a meeting will take place. This meeting only makes sense if we can make real progress, " Seibert said.
Meanwhile, DPA agency reported that Ukrainian President Petro Poroshenko agreed for the meeting with Russian President Vladimir Putin in Kazakhstan's Astana. German Chancellor Angela Merkel and President of France Francois Hollande are reported to attend only in case "a fresh progress" is achieved in handling the Ukrainian crisis.
"We have a very clear idea of what constitutes real progress. The first and foremost is to achieve full implementation of the Minsk Peace Accord and a genuine and lasting ceasefire, a contact line between areas controlled by Ukraine and the rebels, and a withdrawal of heavy weaponry. Such things must happen first," Seibert explained.
In the meanwhile, Kazakhstan has officially confirmed its readiness to host the negotiations.
January 8 2015, 16:51