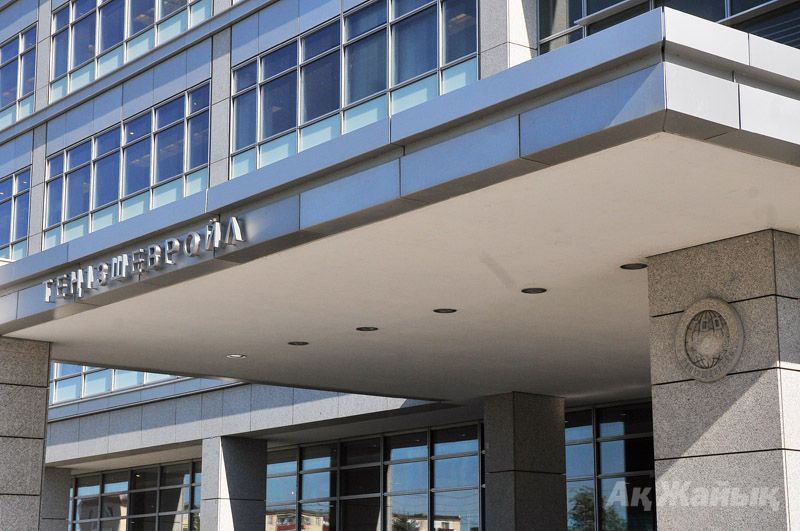 On November 29, TCO headquarters hosted public hearings on Tengizchevroil's 2012 Environmental Action Plan.
By tradition of such events, the part of the audience that came from Zhylyoi District mostly raised social issues, rather than questions on the topic.
Once again the elders of the district spoke of deficiency of table and technical water, high gas costs and other issues.
After the hearings, the chairman of Megapolis NGO Natalya IVASKEVICH noted the obvious formality of the event:
- Tengizchevroil invited people only to write that hearings were conducted. One shouldn't conduct public hearings in a place, which is hard to get in, where security officers stop and scan everyone at the entrance.
By another tradition, environmental NGOs set the pace of the gathering. They wondered on whose books was the notorious Well #37:
- We should know the condition of the well now. May it never "wake up." Should this happen, the accident's scale will not be limited to Zhylyoi District and even Atyrau Oblast.

As previously stated by the chairman of Kaspi Tabigaty NGO Makhambet KHAKIMOV, the well needs to be thoroughly examined and properly cemented.

To recall, in the result of the blowout in the Well #37 between June 1985 and July 1986, 3.4mln tons of crude and 1.7bn cubic meters of gas, including 516,000 cubic meters of hydrogen sulfide burnt down over it.
Experts stated that an intensive redistribution of remaining drilling mud and natural fluids (crude, formation water, gas) under the cement plug is taking place increasing the formation pressure and exerting extra hydraulic load on casing strings, therefore a 'stone layer' around them is now fracturing. Hydrogen sulfide eroding the metal has a significant effect on the process.
In response TCO reps stated the company shouldered responsibility for the well in 1993, the year of its formation and the well is under constant control now.
Director of Globus Environmental Law Initiative Center Galina CHERNOVA criticized TCO for minimizing consumption of now deficient water from the river of Kigach (through KazTransOil pipeline) very late - just before its 20th year of jubilee.
TCO reps said the company intends study the possibility of using desalinated sea water for technical purposes.

As for sulfur storage it was announced that within Sulphur Test Pads Monitoring Program scheduled for 2012-2015 it is envisaged to erect 5 experimental sulfur blocks (3x3x1.5m) and to use 4 different types of cover.

An interesting answer was given to a remark of a Zhylyoi resident about sharp smell coming from railway tank cars with Tengiz oil at sidings. A manager from Canada said he was used to the smell of crude oil:
- I grew up in Calgary where wind would often bring the scent of oil. It gives little side effect. I have no problems with my health up to present day.

The thing is Zhylyoi and Calgary are different places. There are plenty of parks and alleys in Calgary and the city's is situated quite high above the sea level with an altitude of approx 1,000m.
By Laura SULEIMENOVA


November 30 2012, 10:23