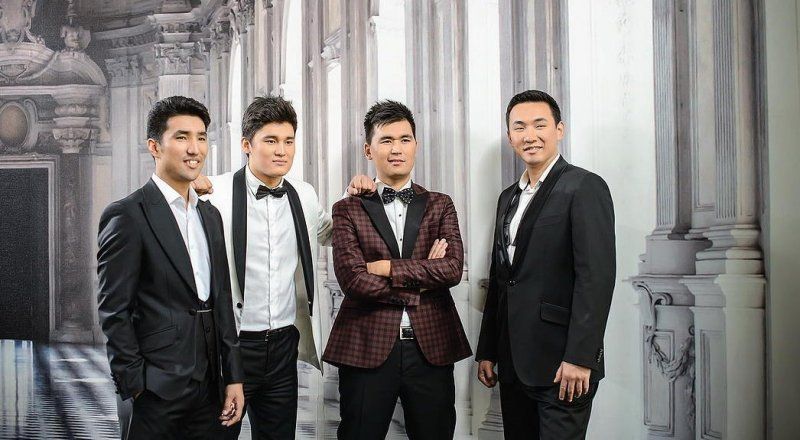 Mezzo vocal bandMezzo vocal band has created a mix of the most popular Kazakh hits of 2014. The band is the first vocal group in Kazakhstan working in classical crossover - a musical style, which is a synthesis of elements of classical and popular music. As a New Year present for their fans, they sang a medley of 10 popular songs accompanies by a piano.
"It was our collective idea. It is common to sum up results at the end of the year. We came up with a selection of the best and most memorable hits, made our own adaptation and decided to do a medley. We are open to such experiments. Of course, we couldn't cover all the hits in just five minutes. All the artists whose songs are in this potpourri welcomed the composition," producer of Mezzo Abdul Mukhtar said.
Mezzo band became popular after X-Factor Kazakhstan show in 2012 and started to sing professionally the same year. Consisting of four talented singers, Mezzo perform songs in different languages, including covers of singers like Andrea Bocelli, Il Divo, Elton John, Elvis Presley, Frank Sinatra and others. They have songs of their writing, too.

The band members all contribute to defining the original style of the group and making each interpretation of a popular song exclusive.
December 26 2014, 10:08