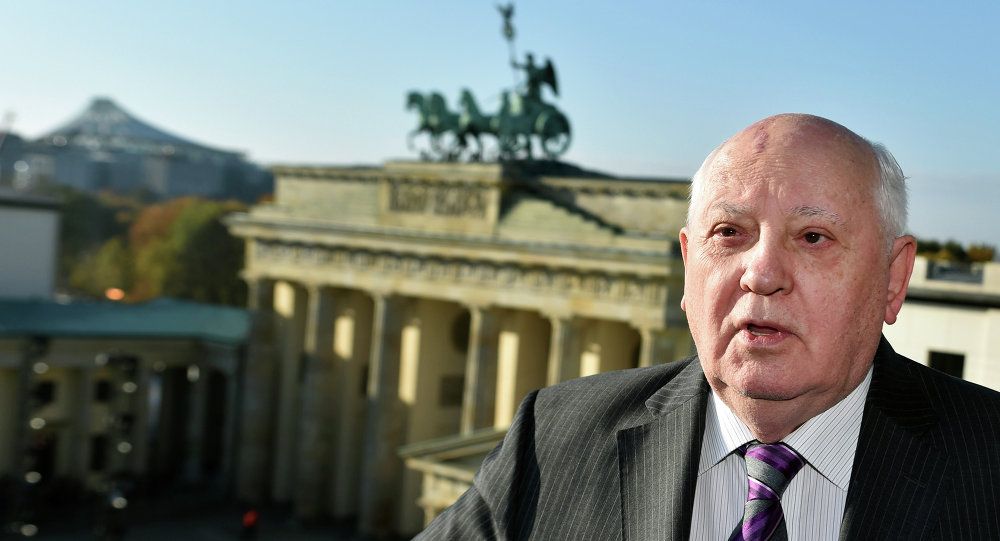 Mikhail Gorbachev, former president of the Soviet Union, stated that the United States needs a complex of political reforms similar to Soviet Perestroika.
The United States needs a complex of political reforms similar to Perestroika in the Soviet Union and a review of its outdated policy of intervention into global affairs, the last Soviet leader, Mikhail Gorbachev told the RT broadcaster Monday.
Perestroika, which literary means "restructuring", was a political movement within the Communist party of the USSR that was initiated by Gorbachev in the late 1980s aiming to restructure the Soviet economy and politics.
The United States is "still enslaved by their old policy" of pressure, and so uses political instabilities across the globe as an opportunity for intervention, according to Gorbachev.
Gorbachev stressed that the United States has its reasons for its international decisions, but they have to make those decisions only in partnership with other countries.
the United States wants to 'run the world show' despite the fact that any attempts to create a unipolar world are 'nonsense'.
Gorbachev, speaking about his attitude to US policies and the current situation in the world, noted that the United States has certain rights to make decisions in the interest of the whole world, but if the country wants to be a leader, it should not be the only one.
"The Americans suddenly began to assert themselves… And the most extreme, so to say, thing is that they started to offer creation of a new super-empire… America wants to run the world show," Gorbachev told RT.
The last leader of the Soviet Union added the United States need to have an enemy to return to the policy of pressure and command. Gorbachev also explained expansion of NATO to the east by its political and military culture.
He also said that NATO is seeking to reach Russia's borders, and while watching this, Russia sometimes makes unnecessary steps. The ex-president stressed that Russia and the United States can negotiate when there is trust.
"We had the trust… And then there's this empire. The Americans lost. Any attempts to create a one-sided, unipolar world — are nonsense," Gorbachev said.
Geopolitical tensions between Russia and the United States intensified after Crimea's referendum to join Russia. Accusing Moscow of meddling in Ukraine's internal affairs, the United States, along with several other countries, imposed several rounds of sanctions against Russia, targeting its energy, defense and banking industries. Moscow has denied the claims, saying that the restrictive measures are counterproductive.
December 25 2014, 17:37