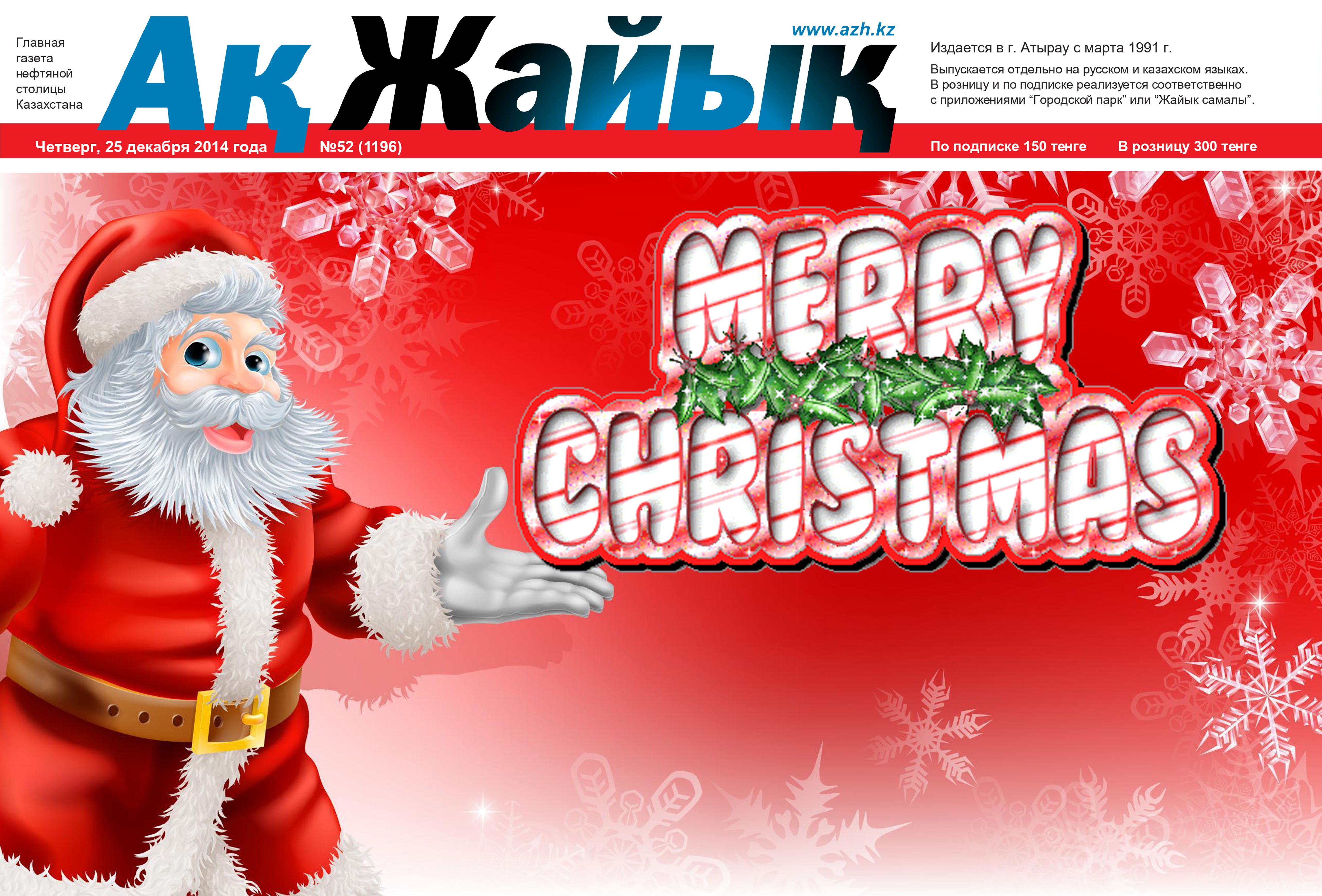 AkZhaik newspaper wishes all of its readers a Merry Christmas and a Happy New Year!
Merry Christmas to our readers and Happy Holidays from all of AkZhaik newspaper staff!
We hope you had a fulfilling 2014 and look forward to providing you with insightful coverage in 2015.
Enjoy the Christmas holidays and have a great new 2015 year!
Editorial staff
December 24 2014, 11:23