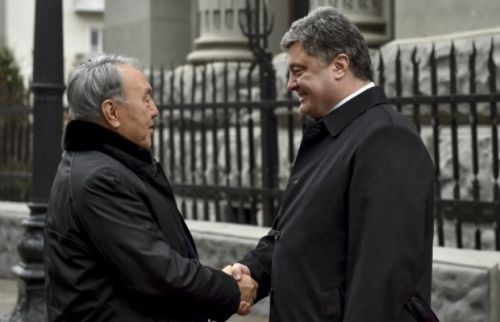 President of Kazakhstan Nursultan Nazarbayev met with President of Ukraine Petro Poroshenko today in Kiev within his working trip to Ukraine, the press service of the Ukrainian government said.
President Poroshenko thanked Nursultan Nazarbayev for his stern stance on Ukraine's sovereignty, territorial integrity and independence, azh.kz refers to inform. kz and akipress.org.
"I am very grateful for the strong and consistent position in support of the independence and territorial integrity of Ukraine" and "I would like to express my sincere thanks and appreciation to you for coming here. I am strongly convinced that such pause in dialogue between the leaders of the two friendly nations is inadmissible. I believe that we cannot waste the vast potential that we [Ukraine and Kazakhstan] have in economic, political, military and cultural spheres. We have a lot to discuss and need to create an intergovernmental commission to eliminate all types of barriers between our countries," Petro Poroshenko said at the bilateral meeting in Kiev.
The Ukrainian President also stressed that all agreements reached in Minsk are observed and Ukraine appreciates it.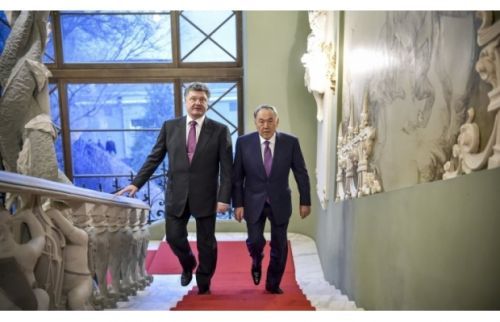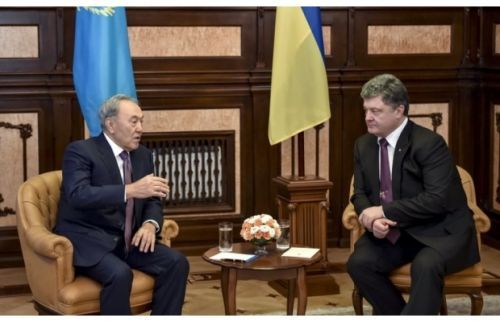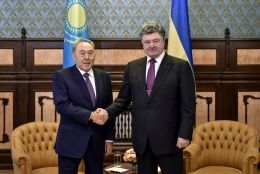 December 22 2014, 16:39