By Zulfiya Iskalieva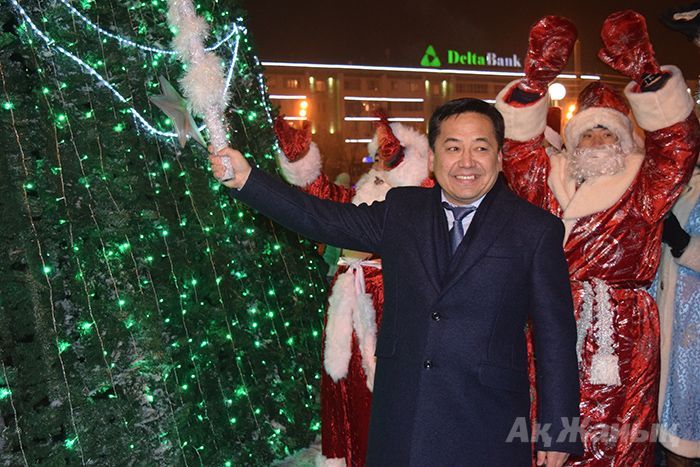 Atyrau city Mayor N. Ozhaev lit the lights on main Christmass tree at the central city squareOn December 18 at the central square named after Issatai and Makhambet Atyrau city Mayor Nurlybek Ozhaev lit the lights on the main Christmas-tree in the city, thereby, giving the start for the decorations of the city centre for New Year celebrations.
In addition to the main Christmas tree there will be 5 more fir-trees installed in Atyrau : near the House of Culture named after Kurmangazy, at Kairgali Smagulov Boulevard near the river enbankment, in front of the Music Academy named after Dina Nurpeissova, at the central squares of Balykshi village and in Railway station area.
On the same evening the city was lit with multi-colored lights and with figures of fantastic animals. On Satpaev Avenue new electronic billboards adorned the city roads. According to Mayor's deputy Amantai Aitbaev, 40 million tenge have been allocated from the city budget for New Year decorations of the city.
Photo by the author
December 19 2014, 18:00