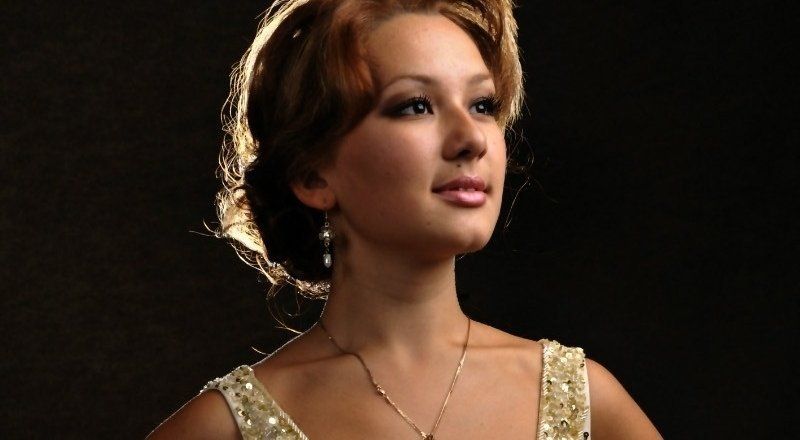 Italian opera singer Maria Mudryak will perform for the first time on the stage of Astana Opera in Kazakhstan, tengrinews reports citing the singer's Facebook account.
"The dreams are coming true! On December 15 I am performing in my homeland at Astana Opera," the young singer wrote on Facebook.
"I am delighted to perform on the stage of Astana Opera for the first time. I have chosen my favourite aria for this occasion. Let it be a surprise for everyone. This will be a triumphant conclusion of this very important year. At the age of 19 I debuted as the main heroine at the Teatro Carlo Felice in Genova, Italy, performed five different roles in 9 European theatres. I was honoured to open the season of the Piacenza Theatre with the role of Adina from L'elisir d'amore (…). I have graduated from my Masters program with Bolashak Scholarship and added a diploma from Verdi Conservatory. I want to thank Kazakhstan and President Nazarbayev who supports our youth," the singer told tengrinews.
Maria's signing career started at the age of 5 when she recorded her first solo album and was named the youngest singer in the world by the Guinness Book. At the age of 10, she was accepted into the La Scala academy as an exception.
At the age of 14, while studying at the academy, she was allowed to get enrolled in the prestigious Giuseppe Verdi Conservatory in Milan.
The young singer was named the best opera singer of Italy in 2011 at the National Competition in Italy. She won a Bolashak education scholarship in Kazakhstan and a year later, she graduated from the Milan Conservatory as the youngest student to complete the whole course. This year, she got her master's degree in music from the Milan Music Academy.
Mudryak was named among the Top 10 soprano voices at the Belvedere competition in Amsterdam.
December 5 2014, 15:45