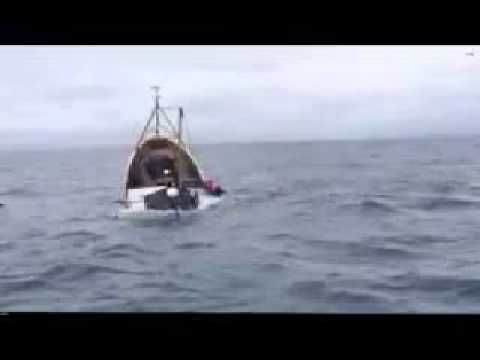 The bodies of another three crew members of the South Korean fishing trawler Oryong 501, which sank in the Bering Sea on Monday, were found Thursday, a senior navy official told RIA Novosti on Thursday.
"We have discovered a body of one Filipino citizen, one Indonesian and one unidentified body. Since Thursday morning we have recovered a total of seven bodies," Petropavlovsk-Kamchatsky port maritime rescue department head Artur Retz said. This brings the number victims found to 19, sputniknews.com reports.
The Oryong 501 sank Tuesday in the Bering Sea off the coast of the Chukotka Peninsula in the Russian Far East. The ship's crew of more than 60 people consisted mainly of citizens of South Korea, Indonesia and the Philippines. Seven people, including one Russian national, have been rescued.
December 4 2014, 15:22