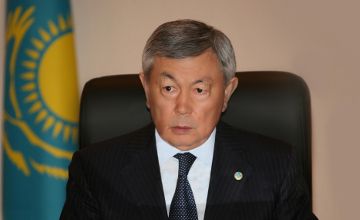 Nutrai Abykayev, Chairman of the National Security Committee of KazakhstanAt the 37th sitting of the council of heads of security agencies of CIS member states chairman of the National Security Committee of Kazakhstan Nurtai Abykayev made public the number of Kazakhstanis who have joined the so-called Islamic State.
There are more than 300 Kazakhstanis among the Islamic State militants, the so-called Kazakh zhamagat. It is noteworthy, half of them are women, the committee's official website reads.

Security agencies expressed their concern that recruiters arrive in our countries to implant their radical views in youth minds, involve them in extremist activities, and send young people to the IS to participate in warfare.
November 18 2014, 19:04