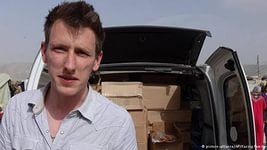 Peter KassigPresident Obama offered "prayers and condolences" today to the family of Peter Kassig, an American aid worker killed by ISIS, which posted a new video online boasting of the killing.
Kassig, the fifth Western hostage ISIS has claimed to have killed since August, changed his name to Abdul-Rahman after converting to Islam, according to his parents. The aid worker and former Army Ranger was abducted in October 2013 while traveling to a town in eastern Syria.
Kassig's parents, Ed and Paula, issued a statement late today asking that their son be remembered for what he did with his life, not how it was ended.
Towards the end of the nearly 16-minute video, a militant stands over a severed head, saying, "This is Peter Edward Kassig, a U.S. citizen, of your country; Peter who fought against the Muslims in Iraq, while serving as a soldier."
The militant speaks with a British accent and the video identifies his location as Dabiq, a small town in the northern Syrian province of Aleppo, near the Turkish border.
This is the first video in which the hostage isn't seen alive before his apparent murder. Matt Olsen, the former director of the National Counterterrorism Center, said it's unclear why Kassig didn't appear on camera.
Kassig was an Army veteran who served in the Iraq war before he was honorably discharged for medical reasons in 2007.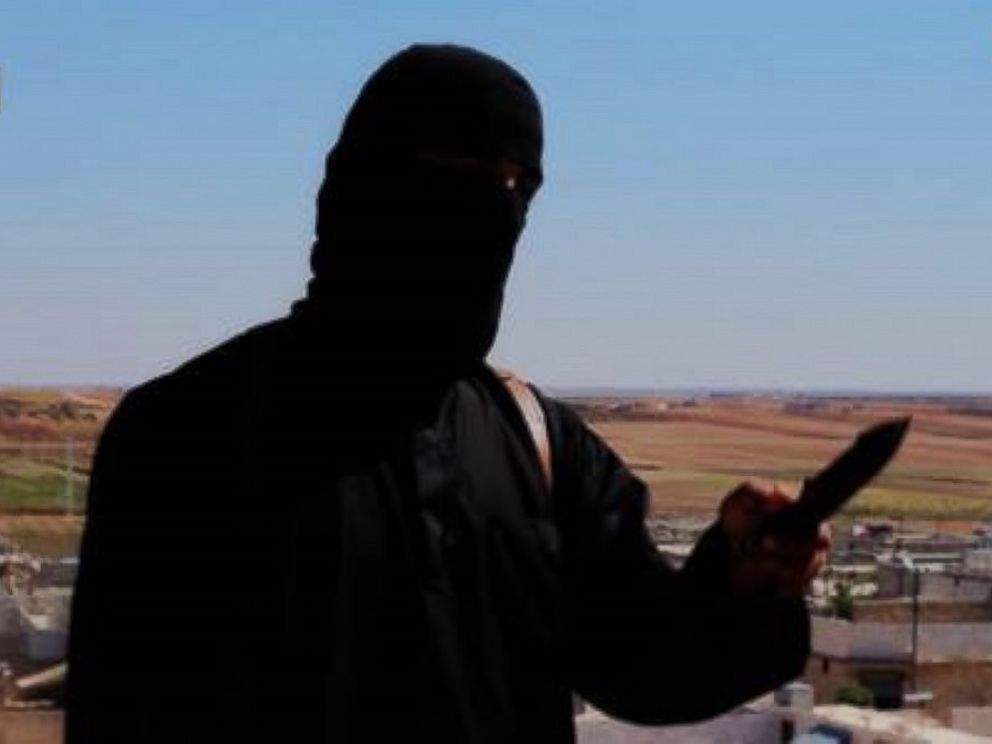 A purported ISIS militant speaks in a video that purports to show the death of American hostage Peter Kassig.Kassig later became an emergency medical technician and volunteered as a medical assistant in border hospitals in Lebanon in 2012, treating Palestinian refugees and those fleeing from the Syrian conflict.
In the fall of that year, Kassig founded an NGO called SERA, Special Emergency Response and Assistance, eventually moving its base of operations to Turkey, according to a family spokesman. From there, Kassig "sourced and delivered food and medical supplies to the growing [refugee] camps on both sides of the Syrian border." He also gave primary trauma care to children caught in the crossfire.
The video released today also appears to show the mass beheading of several men identified as Syrian soldiers. The militants warn that U.S. soldiers fighting ISIS in Iraq and Syria will meet a similar fate.
Prior to the most recent video, ISIS appeared to stick to a precise schedule of murder since Aug. 19, when the group showed the beheading of American journalist James Foley, by releasing a video every two weeks showing one hostage beheaded as well as a preview of the next victim. However, the last video, showing the death of British aid worker Alan Henning, was posted Oct. 3, more than a month ago.
Intelligence officials have told ABC News that ISIS media cells have been targeted by the raids and say that they have severely diminished the group's ability to produce gruesome propaganda videos and social media messaging.
Obama was briefed on the video by National Security Advisor Susan Rice while traveling back to the United States, said White House Press Secretary Josh Earnest.
Kassig "was taken from us in an act of pure evil by a terrorist group that the world rightly associates with inhumanity," Obama said. "Like Jim Foley and Steven Sotloff before him, his life and deeds stand in stark contrast to everything that ISIL represents."
ISIS has killed four other Western hostages on camera previously: Foley and American journalist Steven Sotloff, and British aid workers David Haines and Henning.
British Prime Minister David Cameron called the video of Kassig "horrifying."
November 17 2014, 05:09