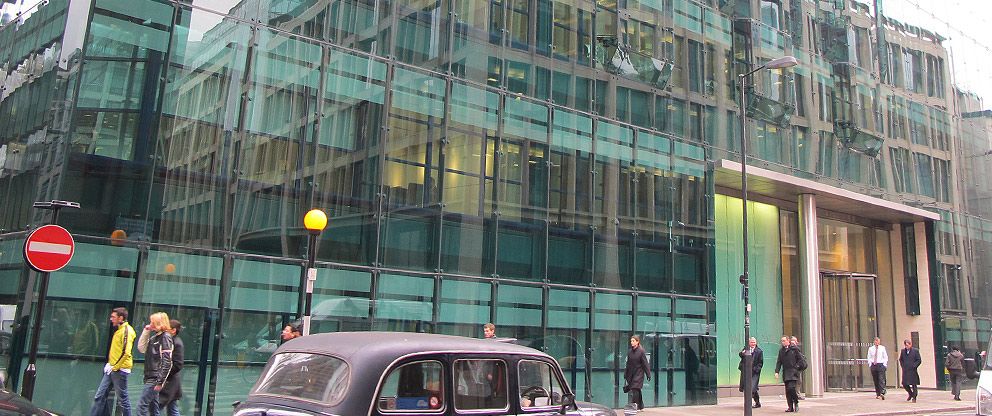 Addleshaw Goddard London officeAddleshaw Goddard has distanced itself from the long-running litigation between Kazakhstan's JSC BTA Bank and its former chair Mukhtar Ablyazov, saying it came off the record in October.
The firm's decision to step away from the case coincides with a hiatus in proceedings while it is established who will fund the disclosure exercise ordered in a High Court judgment in August (8 August 2014), azh.kz refers to thelawyer.com.
BTA is seeking to force disclosure of documents held by Addleshaws, Clyde & Co and Stephenson Harwood relating to the assets of Ablyazov and his brother-in-law Syrym Shalabayev, which were previously withheld on the grounds of legal professional privilege.
Mr Justice Popplewell said the three firms are "likely to hold documents casting light on Mr Ablyazov's and Mr Shalabayev's beneficially owned assets which may assist the Bank in executing its judgments and enforcing the Court's orders against them".
He suggested that Ablyazov had set out to deceive his solicitors and had engaged them in order to pursue a "strategy of concealment, forgery and deceit" in relation to his assets.
Ablyazov is understood to have lodged an appeal against the latest judgement.
The firms are not thought to have appealed the disclosure order although they are not obliged to comply until funds have been applied. It remains unclear as to whether the bank is prepared to fund the process.
The case has changed hands several times since Clydes was originally instructed in 2009 by Ablyazov, Shalabayev and two other former BTA officers.
Stephenson Harwood was then brought on board in December 2009, alongside Clydes, to act for Ablyazov, before being replaced by Addleshaws in 2011 (19 September 2011).
Addleshaws' decision to cut its ties with the controversial case comes as lead partner Richard Leedham quits the firm to join Mishcon de Reya (13 November 2013).
It is not known whether Mishcon has agreed to take on the client, but market sources suggest that Leedham had approached firms in recent months with the stated intention of bringing the case with him.
In February 2012 the High Court ruled that Ablyazov was in contempt of court because he failed to disclose the full extent of his assets and sentenced him to 22 months in jail (16 February 2011).
During the committal hearing it was revealed that BTA's lawyers Hogan Lovells had amassed costs of £2.6m in bringing the specific claim against Ablyazov.
However, the arrest warrant could not be effected because Ablyazov fled the country without notifying his lawyers of his whereabouts.
He was arrested in July last year in France, where he has been held awaiting extradition to either Ukraine or Russia to face trial for the $6bn embezzlement of which he is accused
November 14 2014, 09:40