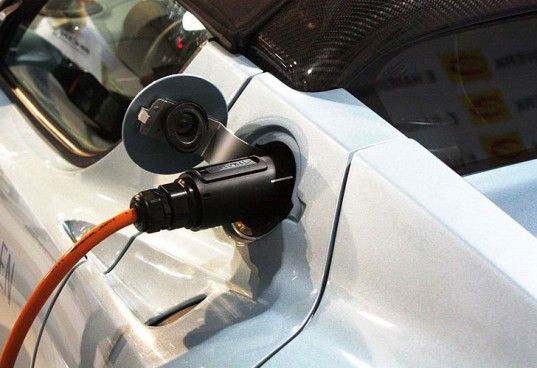 The first vehicle charging station opened in Almaty. The electrocharging station will work round the clock and full "tank" will cost 1 000 tenge, azh.kz reports referring i-news.kz.
Kazakhstan's first charging station for electric cars opened in Almaty yesterday at the crossing of Dostyk Avenue and Mitino Street. The time required to charge battery is about 1,5-2 hours. Usual Tesla wall charger is used for this purpose, no need for any Supercharged ones.
To recall, from February 1, 2014 till December 31, 2015 zero customs duties on import of electric cars are in effect in Kazakhstan. This innovation is aimed at stimulating the demand for electric cars and development of infrastructure for them.
According to the developer of the first domestic electric car Tair Balbaev, soon car owners will become aware of the advantages of electric cars.
"At the moment the share of electric cars makes no more than 0,1% of all passenger vehicles in Kazakhstan. However, with the fuel crisis the use of electric cars becomes more and more topical since this type of transport is 6-7 times cheaper than IC-engineThe prospects of growth of electric cars market in Kazakhstan generally concern commercial transport, since 2/3d of expenses on its operation make fuel costs and repair. Electric car easily resolve these issues" – believes Balbaev.
Charging stations are expected to open soon in the capital of the country and at the beginning they will be free of charge.
Translated by Zeena Urynbassarova
November 13 2014, 17:56