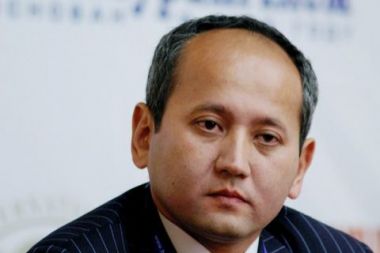 Mukhtar Ablyazov"The Prosecutor General of Kazakhstan is not holding any negotiations on possible re-extradition of the former head of BTA Bank Mukhtar Ablyazov either from Russia or Ukraine," the Prosecutor General's Office said in a statement on Tuesday. – "It will strictly adhere to the principles of international judicial cooperation, respect any agreements and commitments of the parties of the international judicial cooperation" – Prosecutor General's press service reports.
To recall, a French appeals court approved on on October 24 the extradition from France to Russia or Ukraine of jailed Kazakh tycoon Mukhtar Ablyazov, accused of embezzling up to $6 billion from his former bank BTA.
Ablyazov was arrested last July near the Riviera resort of Cannes, where he had been in hiding since being sentenced to prison for contempt of court by an English judge in 2012.
The court in Lyon approved Ablyazov's extradition to either Russia or Ukraine, though it said Russia had priority. The move followed a ruling by a separate court in April to block his extradition.
The Lyon court asked for guarantees that Ablyazov would be treated with a "guarantee of respect for the Human Rights convention" as well as avoiding any treatment that would hurt his "physical and psychological integrity".
It also asked that Russia should not extradite Ablyazov to a third country such as Kazakhstan or to subject him to forced labor and said that French state representatives could travel to Russia to verify the conditions of his detention.
Translated from bnews.kz
November 4 2014, 15:11