By Murat Sultangaliev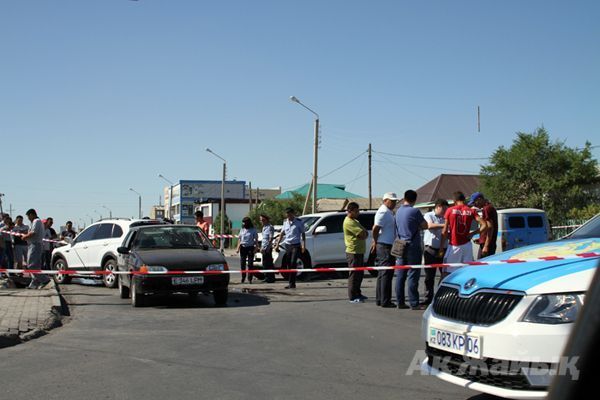 Place of road accident place. Photo from AkZhaik archive.Today, November 3, the judge of the city court # 2 Baktygul Dyusebaliyeva announced a sentence concerning Altyngul Maeva, who till July 22 of this year worked as the secretary in the above court.
On July 2, 23-year-old A. Maeva, driving "Chevrolet Captiva" car caused fatal traffic accident at the intersection of Makhambet and Satybaldiyev Streets. As the result of the road accident 45-y.o woman died who was crossing the street on the pedestrian crossing at the moment (see "Car accident with fatal outcome in Atyrau").
According to regional court press secretary Boranbai Galiev, the court found A. Mayeva guilty of commissioning a crime as per Article 296, part 2 of the Criminal Code of Kazakhstan ("Violation of traffic rules that caused a negligent homicide") and charged with imprisonment for one year suspended with a trial period of three years. Besides, Maeva is banned from driving a car for three years.
November 3 2014, 14:24