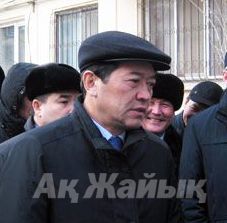 Prime Minister Serik Akhmetov.
On November 21,
Serik Akhmetov, the Prime Minister of Kazakhstan
is arriving to Atyrau.
Akhmetov will arrive in the evening of November 21. The main part of his work is scheduled for the first half of November 22. Akhmetov will visit D island in the Caspian Sea, Bolashak plant at Karabatan and Chevron Polyethylene Pipe Plant, as well as Rauan Nalco plant, producing chemical reagents for the oil industry.
by Laura Suleimenova
November 20 2012, 18:32