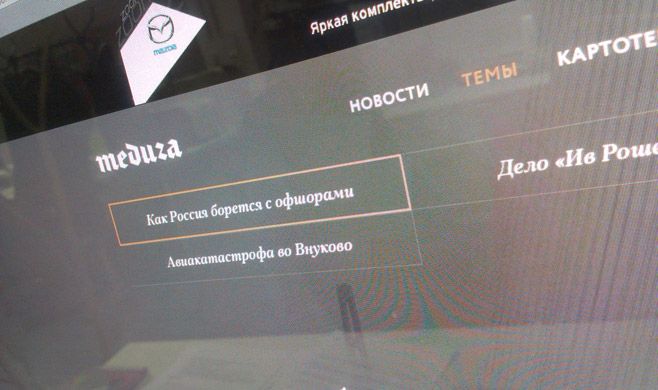 An online Russian news portal Meduza has been blocked in Kazakhstan until the court's decision over for "inflicting ethnic discord," reports the press service of the Ministry of Investments and Development of Kazakhstan October 30.
The Meduza.io website published an article "propagating ethnic discord and threatening the territorial integrity" of Kazakhstan, the Minsitry said.
The article about ethnic Russians living in Kazakhstan's eastern city of Ust-Kamenogorsk (aka Oskemen) is titled: "Ust-Kamenogorsk People's Republic. Are Locals Ready For Polite Green Men?"
"Green Men" refers to the deployment in foreign countries of Russian military forces wearing unmarked green uniforms -- as Russia has done in the past in regions of Georgia and Ukraine, reports RFE/RL.
The ministry also has filed a lawsuit against Meduza.io in connection with the article.
It says the website will remain blocked in Kazakhstan until a local court rules in the case.
October 31 2014, 12:12