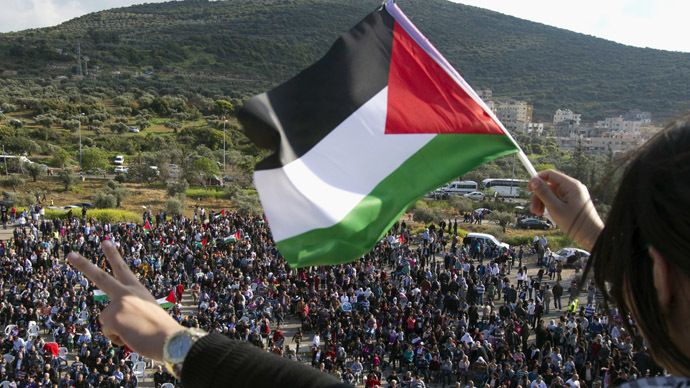 AFP PhotoSweden became the first major European country to make the official recognition of the state.
Sweden centre-left government officially recognized the state of Palestine on Thursday, becoming the first major European country to do so.

Prime Minister Stefan Lofven told parliament in his inaugural address in October that his Social Democrat government would deliver on a manifesto promise to recognize a Palestinian state, drawing criticism from Israel and the United States.

"Today's recognition is a contribution to a better future for a region that has for too long been characterized by frozen negotiations, destruction and frustration," Foreign Minister Margot Wallstrom wrote in the daily Dagens Nyheter.

"Some will state this decision comes too soon. I am afraid, rather, that it is too late."

Palestinians seek statehood in the West Bank and the blockaded Gaza Strip, with east Jerusalem as their capital. They have sought to sidestep stalled peace talks by lobbying foreign powers to recognize their sovereignty claim.

Wallstrom said Sweden's move aimed at supporting moderate Palestinians and making their status more equal with that of Israel in peace negotiations, as well as giving hope to young people on both sides.

The UN General Assembly approved the de facto recognition of the state of Palestine in 2012, but the European Union and most EU countries have yet to give official recognition.

"EU members confirmed in 2009 their readiness to recognize the state of Palestine when it was appropriate," Wallstrom said.

"We are now ready to take the lead. We hope this can show the way for others."

Wallstrom said despite the fact that Palestinian authorities did not have full control of their land and the country did not have fixed borders, Palestine fulfilled the criteria in international law for recognition.

"Together with other European countries, as well as the United States and other regional and international organizations, the government will now work to support renewed negotiations to reach a final agreement," Wallstrom said.
October 30 2014, 16:29