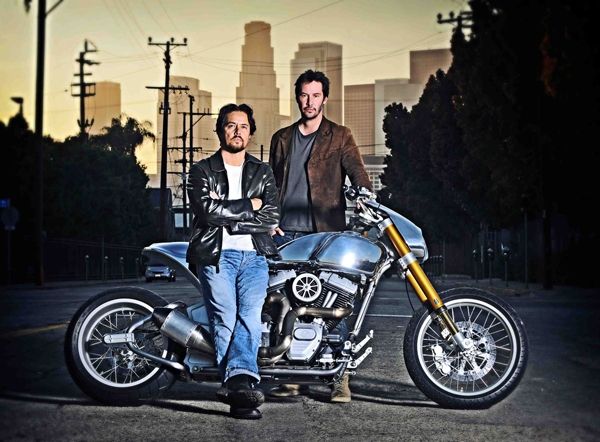 he Arch Motorcycle Company's KRGT-1 is the result of a collaboration between actor Keanu Reeves and bike builder Gard Hollinger. In 2007, actor Keanu Reeves ("The Matrix") co-founded Arch Motorcycle Co. with designer and engineer Gard Hollinger. Now the venture is launching its first production model, the Arch KRGT-1, based on a concept unveiled in 2012.
Unequivocally sporty, the Arch KRGT-1 boasts a 2,032cc S&S Cycle V-Twin engine (122hp) paired with a six-speed Baker Drivetrain transmission.
The model has a chassis in aluminum and steel, BST wheels in ultralight carbon fiber, and Ohlins suspension.
With a starting price of $78,000, the Arch KRGT-1 may be purchased directly through the company's website: archmotorcycle.com.
October 30 2014, 15:53