By Zulfiya Bainekeeva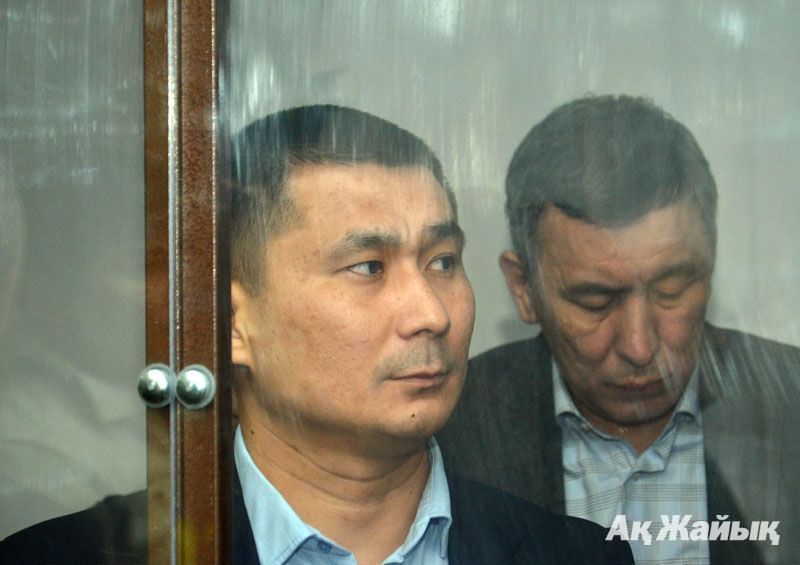 Askar KerimovOn October 24 the court considering ex-governor Bergei Ryskaliyev's case took a break before executing sentences concerning 22 defendants involved in the case. On that day all defendants said their "last word".
Exactly 10 months ago, on December 24, 2013 the specialized interdistrict criminal court of Atyrau Oblast started preliminary hearings of this case. Part of the defendants are waiting for court's final sentence in temporary detention center for more than two years.
Askar Kerimov: "I have already been punished sufficiently"
Former Mayor of the city and chief of Governor's staff Askar Kerimov in his last word described in details all the burdens of staying in pre-trial detention center and declared that it was a sufficient punishment. He then asked the court not to prolong his sufferings:
- I already said that I am innocent, your honor, now it is up to you to make a decision. I was sufficiently punished both morally and physically. Now I ask you to give me the chance to work and to bring benefit to my family and society. Two-three years spent in prison will change nothing. You will only bear expenses due to my detention in prison. Please take our words close to your heart and make a just decision,- he said addressing the presiding judge Gulmira Dauletova. These were Kerimov's final words. During his long speech he accused the investigation of serious offenses and named well-known persons in the region who avoided punishment in exchange for "cooperation with the investigation".
- Investigation team headed by Timur Khassanov, to put it mildly, committed outrages. Right after the arrest and putting into pre-trial detention they carried out a search in the cell and found a mobile phone. I didn't have a mobile phone! Why would I need a phone of there is no network because of communication limiters. For that I was closed in a solitary confinement. At 6:00 o'clock in the morning they lift a bed there and lock it till 10:00pm. You have no place to sit except concrete floor. They kept me in those conditions for seven days. Then I was called to investigative office where a young man introduced himself as Khassanov, the head of operational-investigations group and the head of Astana department, etc, etc. He asked me to cooperate and write what vodka Ryskaliyev used to drink, etc. He said that in exchange he will change my articles to article #65 ("Release from criminal liability in connection with active repentance"). I answered: "I didn't drink vodka with him and he never told me anything that you are asking for. I cannot tell rumors because tomorrow I will be responsible for that".
Then I was called by the chief of a pre-trial detention center who said: "Why were you so emotional with the financial police officer? He complained that it didn't look as if Kerimov was kept in a punishment cell. Next time be more polite". Then I again was taken to investigation office. "I am warning you the last time, - said Khassanov, - tell us what, where and how..." I again said that I know nothing about Ryskaliev, but I can tell about privatization". On the next day I was put onto plane and transported to Astana where I was locked in National security committee (KNB) pre-trial detention center. I spent four months in a solitary confinement. I nearly went mad.
During my next meeting with Khassanov I asked him: "What do you want from me?" He said: "What do you know about Zhanaozen?" – "Only the facts published by mass media". - "What relation did Ryskaliev have to this event?"- "I don't know". – "What do you know about the highest officials who worked at that time?" – "I know nothing". – "Well, Askar Kerimov, now we don't need anything from you".
Also Vladimir Pak (a well-known businessman, former deputy of regional Maslikhat, the owner of a dozen of successful companies in town that were affiliated with ex-Governor – comment by Z. B.) who enters into a criminal conspiracy with Ryskaliev and Albakasov, buys municipal property for a cheap price and makes a profit … They refused to initiate a criminal case against him because he is innocent of wrong intention!
In relation to Sakipov (in 2008 he worked as the deputy director of MK Business LLP - comment by Z. B.) who was the most authorized representative of Albakasov - refused to initiate a criminal case. Mereke Ismuratov (former Mayor of the city, former deputy governor of Atyrau Oblast - comment by Z. B.) -who made decisions about privatization, initiated an issue of selling the state owned buses - refused to initiate legal proceedings. The wording is that he was in job dependent position. Askar Dospaev who headed the tender commission of regional government administration and who openly said here : "I was told by Albakasov that this or that company should win" …He is also refused in initiation of legal proceedings. What is this?! It is obvious that the operational-investigations group selected us. And Khasanov locked those who he wanted to lock! Legally he couldn't prove all this. And the prosecutor's office, probably, turned their deaf ear and closed their eyes? This is not an operational-investigations group, this is a corruption operational investigative group.
"Where are tyrants and murderers here?"
The former deputy general director of "Gosexpertiza" Ulan Kuralbaev also doubted the legality of methods of operational-investigations group:
- When I was arrested for the first time they in the head office of the financial police in Astana, offered: "Give evidences against 20 people in top management". I refused. They warned me that they will put me into prison and they kept their promise. I spent two years in prison. I want to thank the financial police - they gathered all the documents. And the collected materials are only in my advantage and acquit me. Not a single witness gave evidences against me... I wasn't a part of any organized group. I had no relations with the Governor. And I am not sure if there was or wasn't an organized group.
The ex-head of construction department Nurlan Kenzhebekov first of all thanked his former colleagues "for making truthful statements in court, despite pressure from an investigation team":
-State prosecutor asks to appoint 14 years of imprisonment. What kind of heart do the accusers have to ask for such a term? Madam prosecutor, look at these people, do they deserve such terms? Where are tyrants and murderers here? I am not a drug dealer, a serial murderer and traitor of my homeland. I was simply a public servant who fulfilled his duties and requirements of the management. I was not a part of any organized criminal group and didn't misappropriate budgetary funds. This court case will become the historical. God grant you energy and objectivity. All our hopes with you, - he said addressing the judge.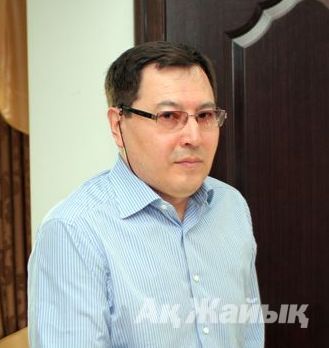 Bolat DaukenovIn summary Kenzhebekov called this case a "an error of an investigation team" and Ryskaliyev's former first deputy Bolat Daukenov called it "an instrument of political struggle".
- I am strongly convinced that many who sit here on a dock aren't guilty, - he said. -They were involved in whirlpool of criminal legal proceedings for creation of an imaginary, far-fetched organized criminal group. It was made to please someone's political ambitions.
Appeals of female defendants were quite emotional.
- Actions of operational investigative group caused all this mess, - started her last word the former director of Snaboilstroy LLP Aigul Beisebekova. - Investigators are executing the will of their management and a normal person cannot support such charges.
Give us the chance to believe in existence of justice. We are afraid not for ourselves, but for our children. In what society are they living? What could we teach our children: "there is no truth, don't trust the law, there is no justice and no conscientious people"?
The investigation wants to dump the result of their careless work on our shoulders. Though you look fragile, you are a strong, but above all, a wise woman. You should be guided only by the law and your internal belief. Please don't allow to satisfy someone's ambitions with your hands, don't allow to make yourself a whipping boy.
Former chief accountant of AktobeHauseConstrakshn LLP and BNB LLP Gulmira Azbergenova:
- I know for sure that I am not guilty. I don't admit the guilt absolutely. The case has been forged. I have enough courage to admit if I am guilty and to apologize, if it was proven.
Investigation led by Khassanov, on the contrary, caused damage to me and my family. While I was in prison I became a grand mom. I want to see my grandson and participate in his upbringing. You represent the law, I ask you to make a just decision acquit me, - she said to the judge.
Having listened to all the defendants, the court adjourned to the consultative room. The sentence will be announced on November 10.
October 28 2014, 13:13