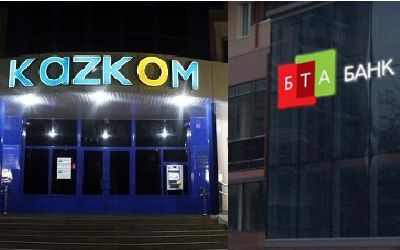 The merger of the Kazkommertsbank and BTA Bank will be the number one bank in Kazakhstan, said Chairman of the National Bank of Kazakhstan Kairat Kelimbetov in Almaty yesterday at a meeting with the representatives of the country's leading business media, reports akipress.org.
The merger will have no less than 22% of the market of Kazakhstan, the second largest bank will be Halyk Bank with a share of 18%. The rest of the banks will have 5.4% shares, said the chief banker.
The National Bank planned banking reforms that of in Malaysia and Singapore with the aim to reduce the number of banks in the country, said Kelimbetov.
"The reform concerns about 8-10 banks," he said.
"What we want is to make a market distribution even between so called "too-big-to-fail" banks and smaller banks," said Kelimbetov.
October 24 2014, 10:37