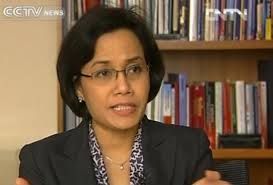 Sri Mulyani IndrawatiPresident Nursultan Nazarbayev held a meeting with the Managing Director and the Director of Operations of the World Bank Sri Mulyani Indrawati, the press service of Ak Orda reports.
During the meeting, the sides discussed issues of strengthening cooperation between the Republic of Kazakhstan and the World Bank Group, in particular in the context of the framework of the new partnership agreement signed on May 2014.

The two sides also discussed various economic challenges facing Kazakhstan and the world community.

Nursultan Nazarbayev noted that the World Bank is a strategic partner of Kazakhstan, with which the country is cooperating with since gaining its independence.

"According to your bank, the proportion of people with income below the average minimum, decreased from 35 percent to less than 3 percent. We think this is a great achievement," said Nursultan Nazarbayev.

In turn, Sh.Indravati noted the progress made by Kazakhstan in the field of regional and global integration, and expressed the hope that Kazakhstan will play a key role in resolving regional issues of water and energy resources.
October 23 2014, 15:46