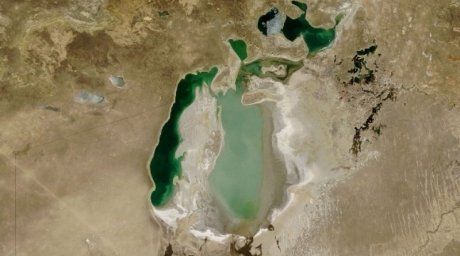 Kazakhstan Prime-Minister Serik Akhmetov has instructed Minister of Agriculture Asylzhan Mamytbekov and the administration of Kyzylorda oblast to work on saving the Aral Sea and, in particular, to come up with the final plan of restoration of North Aral and adopt a step-by-step plan for implementation of the project, Prime-Minister's official website writes.

"Saving the Aral Sea is one of the projects that are being closely watched by the President," Akhmetov reminded during the visit to Kyzylorda oblast on November 15.

Besides, Prime-Minister instructed to them to step up work to create a gas distribution network in Kyzylorda oblast and clean the bed of the Syrdarya River that feeds the lake.

The Aral Sea was used to be one of the four largest lakes in the world with an area of 68,000 square kilometres (26,300 sq mi). It has been steadily shrinking since the 1960s after the rivers that fed it were diverted by Soviet irrigation projects. By 2007, it had declined to 10% of its original size, splitting into four lakes.

The shrinking of the Aral Sea has been called "one of the planet's worst environmental disasters". The region's once prosperous fishing industry has been essentially destroyed, bringing unemployment and economic hardship.

In an ongoing effort in Kazakhstan to save and replenish the North Aral Sea, a dam project was completed in 2005; in 2008, the water level in this lake had risen by 24 m (79 ft) from its lowest level in 2007. Salinity has dropped, and fish are again found in sufficient numbers for some fishing to be viable.
November 19 2012, 16:01