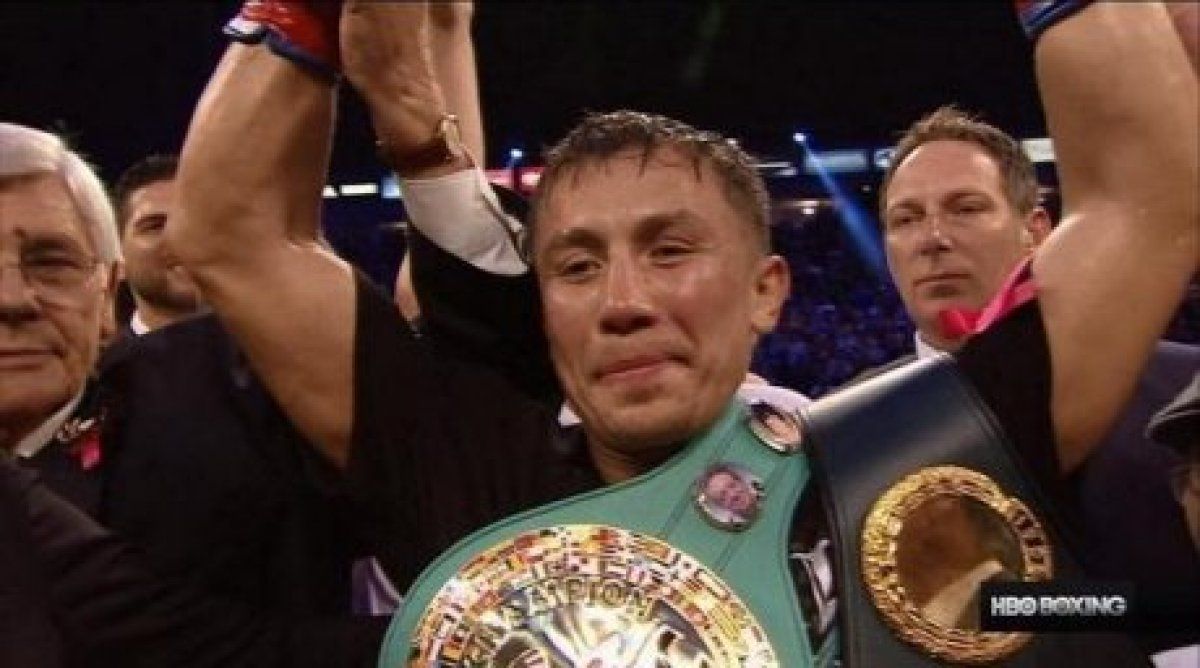 GGG - Gennady Golovkin.Gennady Golovkin has knocked out Marco Antonio Rubio in the second round of the middleweight title unifying fight in Carson, California, tengrinews reports citing Vesti.kz.
Golovkin defended his WBA (super) and IBO middleweight titles as well as won the WBC interim title.
The unbeaten Kazakhstani caught his opponent with a series of uppercuts and sent Rubio to the canvas with a powerful left hook in the second round. It marked the fastest KO in Golovkin's professional career.
"I liked the fight with Rubio, I enjoyed it. In the first round I just shook the opponent and did not put much strength into my punches. Now I have three titles and I am ready to face any boxer. I want to fight against Miguel Cotto next. He is a great champion. I also want to fight against Canelo and Chavez Jr. It was my first fight in Los Angeles. I am grateful to fans for the support," Golovkin said after the fight.
During the weight-in, Rubio was over the 160 pounds (72.6 kg) limit. The Mexican boxer weighted 73.3 kg, while Golovkin kept within 72.1 kg. But right before the fight, Rubio was 82.1 kg and Golovkin was 78.5 kg. As a result, Rubio got $350 thousand instead of $450 thousand. Meanwhile, Golovkin earned the biggest pay in his career, almost $1 million.
The fight marked Golovkin's 31st fight and 28th KO in his professional career. It was 12th time the Kazakhstani defended his WBA middleweight title and the 9th time for his IBO middleweight title.
October 20 2014, 18:16