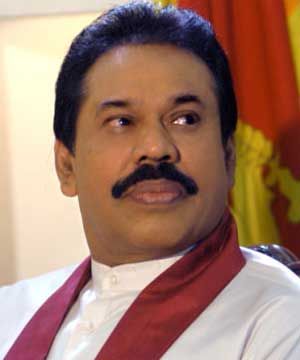 Mahinda Rajapaksa, President of Sri Lanka, is expected in Astana today with a state visit. He was invited to visit the Kazakh capital by President Nazarbayev.

Altai Abibullayev, official spokesperson for the Central Communications Service, confirmed the news at a Monday briefing.

"The presidents are to discuss the problems of political and commercial and economic cooperation between the two countries as well as to exchange views on relevant issues of international policy and security," he added.

An agreement on cooperation in the sphere of tourism and a memorandum on mutual understanding between the Kazakh Chamber of Commerce and Industry and the Ceylon Chamber of Commerce of Sri Lanka will be signed following the top-level negotiations in Astana.
November 19 2012, 12:31