By Zeena Urynbassarova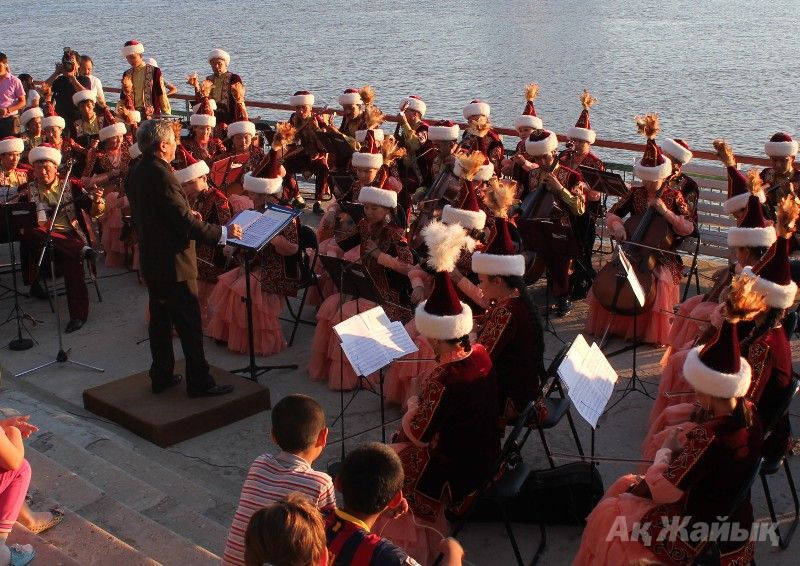 Dina Nurpeissova folk orchestra performing on the bank of the Ural River on July 6, 2014.Tomorrow, Wed., October 8, at 19:00 in Atyrau Drama Theater named after Makhambet Utemissov the Academic Folk Orchestra of Dina Nurpeisova will open its 57th season with the concert "Atyrau- the land of music and song".
The concert program will contain the music pieces by national composers Dina, Kurmangazy, Korkyt as well as pieces of modern Kazakh composers Edil Khoussainov, Arman Zhaiymov.
Famous, both in our region and in the republic, singers and musicians such as Amanzhan Basygariev, Marzhan Torekhanova, Kairat Kakimov, Ella Kourtieva, Tair Tazhigoulov, Onerbek Zhanbala will perform at the concert.
The orchestra will also perform the classical music pieces of foreign composers Mikhail Glinka, Johannes Brahms, V. Andreev and others.
Admission is free.
October 7 2014, 12:35