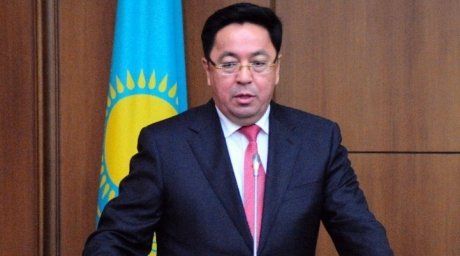 Chairman of KZ Agency for Religeous Affairs Kairat Lama Shariff. Credit:pm.kz Religious unions funded from abroad will have to report on use of foreign money, Tengrinews.kzreports citing chairman of Kazakhstan Agency for Religious Affairs as saying at the 2nd forum of religious experts on Thursday.
"A religious union performing its activities at the cost of the non-repayable funds provided by international and foreign organizations, foreigners and stateless persons has to submit a report on the use of the money to the tax authorities in line with Kazakhstan's legislation," Kairat Lama Sharif said.
He reminded that financial activities of religious unions are government by the Law On non-commercial organizations acting in Kazakhstan since January 16, 2001.

"All religious unions are considered non-commercial organizations. That's why the amounts and structure of their profits, as well as the information on the sizes and content of the non-commercial organization's property, its expenses, personnel, labor payments cannot be subject to commercial secret," Kairat Lama Sharif said.

According to him, the state and the people have a right to impose high requirements on religious institutions. He also noted that spiritual managers have to be the role models of morality and sincere devotion to high goals.

"There have been cases registered (in Kazakhstan) when representatives of religious unions got involved in doubtful and even criminal activities. Transparency financial flows of a range of religious institutions is quite doubtful. We have studied the experience of other countries as well. I have to note that the international practice is also based on transparency of financial activities of religious unions," said chairman of Kazakhstan Agency for Religious Affairs.
November 16 2012, 10:05