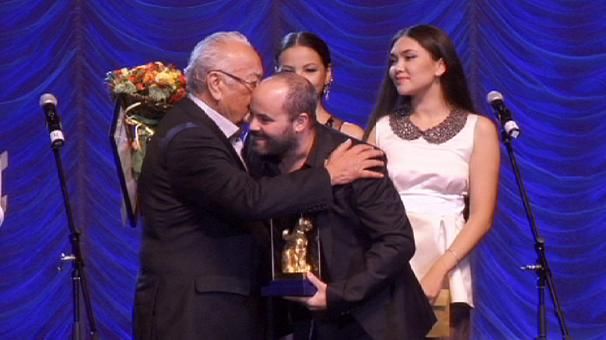 The Israeli film "Next to Her" by the Israeli director Asaf Korman has been awarded the Grand Prix of the 2014 Eurasian Film Festival that is held in Almaty, Kazakhstan, azh.kz reports.
The award was presented to director Asaf Korman by Kazakh actor Assanali Ashimov, who was also president of the international jury.
"Next to Her" centres around the relationship between two sisters.
After her mentally disabled sibling Gabby goes into a day care centre, Rachel enters into a relationship with a man, but her complicated life leaves her unable to lead a normal relationship with anyone but her sister, leading the protagonists into a twisted threesome.
The film was written by the director's wife Liron, based on personal experience.
"When she told me about the story it was very clear it would be my first feature film and we made this film with a lot of love, as a couple", said director Asaf Korman.
Voice of the Steppe by Yermek Shinarbayev, Kazakhstan, has been awarded the Special Jury Prize, reports Interfax-Kazakhstan.
Benedikt Erlingsson is announced the winner in the Best Director category, with his movie Of Horses and Men (Island, Germany, Norway).
Interfax-Kazakhstan is a media partner of the Eurasia International Film Festival.
September 23 2014, 12:06